Continuing our conversation about Accessory Dwelling Units (ADUs), we asked Kevin Mond, head of design and sales for HDR Remodeling, as well as co-owner and vice president of the company, to describe in detail the process, costs, and range of options, to help our community make the best decisions for themselves. Arana has partnered with HDR on a number of projects, including the gorgeous custom-built ADU featured in this article. (Click here to read Part 1 of this series.)
Kevin writes:

Our company built our first ADU in 2015 and, from what we've seen, the rapid rise in requests for ADUs has been a fairly recent phenomenon. In the beginning, we were mostly working on garages, converting them into dwellings — this is a huge undertaking, especially when it comes to dealing with getting permits. Over the last five years, as the trend has continued upward, we've seen requests for ADUs vary quite a bit and we have found that there is simply not a one-size-fits-all reason or solution.
ADUs tend to fall into a few different categories. Some people simply want to generate rental income. They have space and want to invest in their property, but because it's a rental, they prioritize doing the work as cost-effectively as possible, rather than focusing on quality. Those are not typically our clients since the high level of craftsmanship HDR Remodeling provides often comes at a higher price point.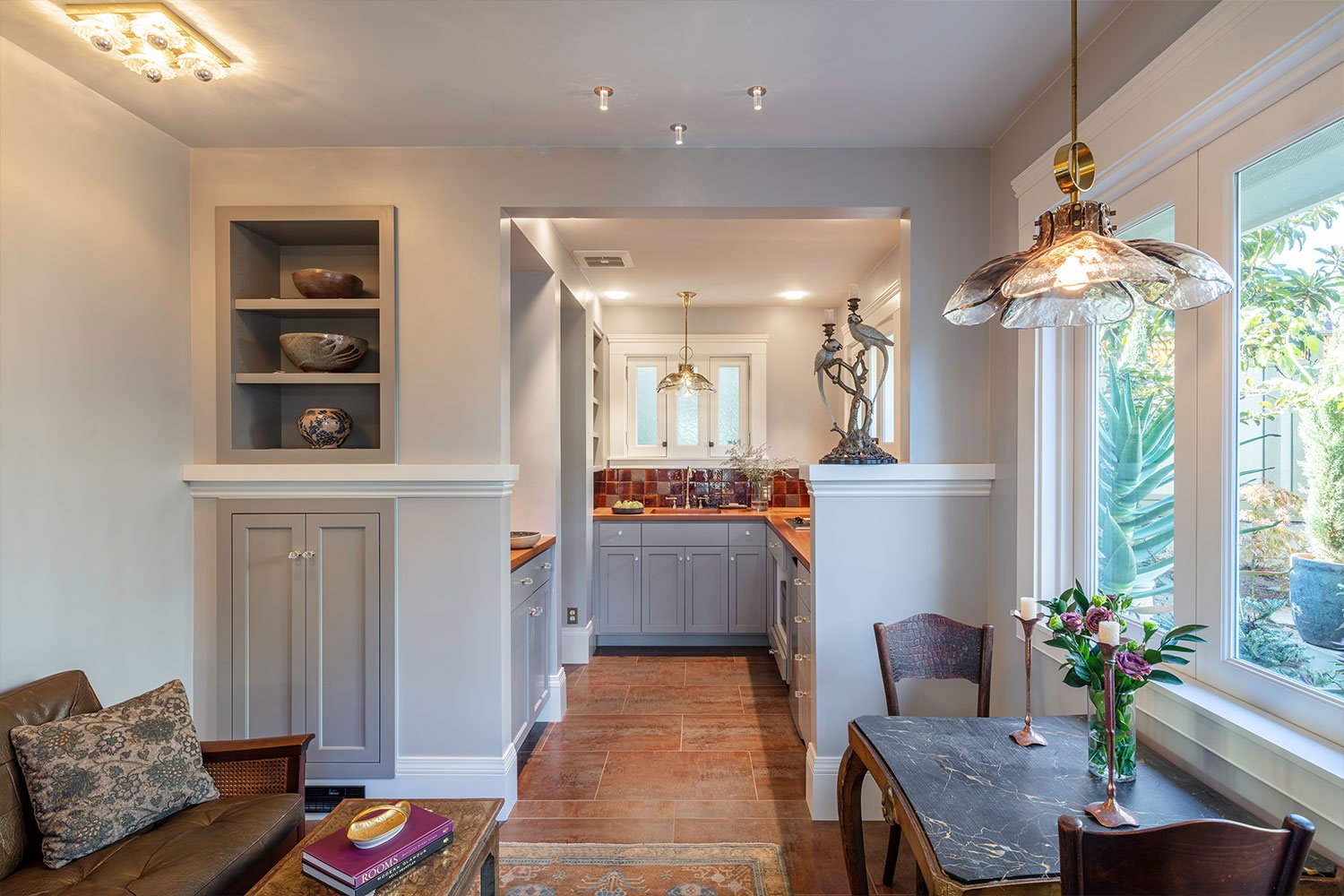 Another category we see are couples whose parents will help them buy a house in the Bay Area, one on a big lot, with the condition or future goal of having the parents move into that ADU in retirement and be close to their children and grandchildren. We also see the case where parents own a large house and are willing to downsize and have the next generation take over the big house while the parents move into an ADU in the backyard.
A fourth reason is that people simply want to create additional space. Many of us in the Bay Area live in smaller homes; by adding more square footage in a separate part of the house or on the property, we can have that music studio, yoga studio, or home office (a huge Covid-19 need).
What excites me about ADUs is how creatively we have to think. It's very different from designing a 2000-square-foot home.
For an ADU, you have to spend a lot of time analyzing every square foot, even every square inch — maximizing the layout so that the space feels larger than what it really is.
This challenge makes you rethink assumptions. You start asking questions like: Why does a bathroom need its own sink? If the kitchen sink can work just as well as your wash station, you can have one sink for the whole structure.
In one recent build, for a 250-square-foot ADU (click here to view photos in Arana's portfolio) — which is very small — the clients didn't have a specific need in mind, but they wanted flexibility. So, we installed a Murphy bed and a combined-use sink. This project also shows how the smallest details make a difference. For example, we took a mirror that they really liked, and instead of a simple surface-mount, we recessed it, just to avoid having it protrude from the wall. This helped make the space — which has a kitchen, bathroom, dining area, and bedroom — feel bigger. We vaulted the ceilings to make the interior feel larger than it really is.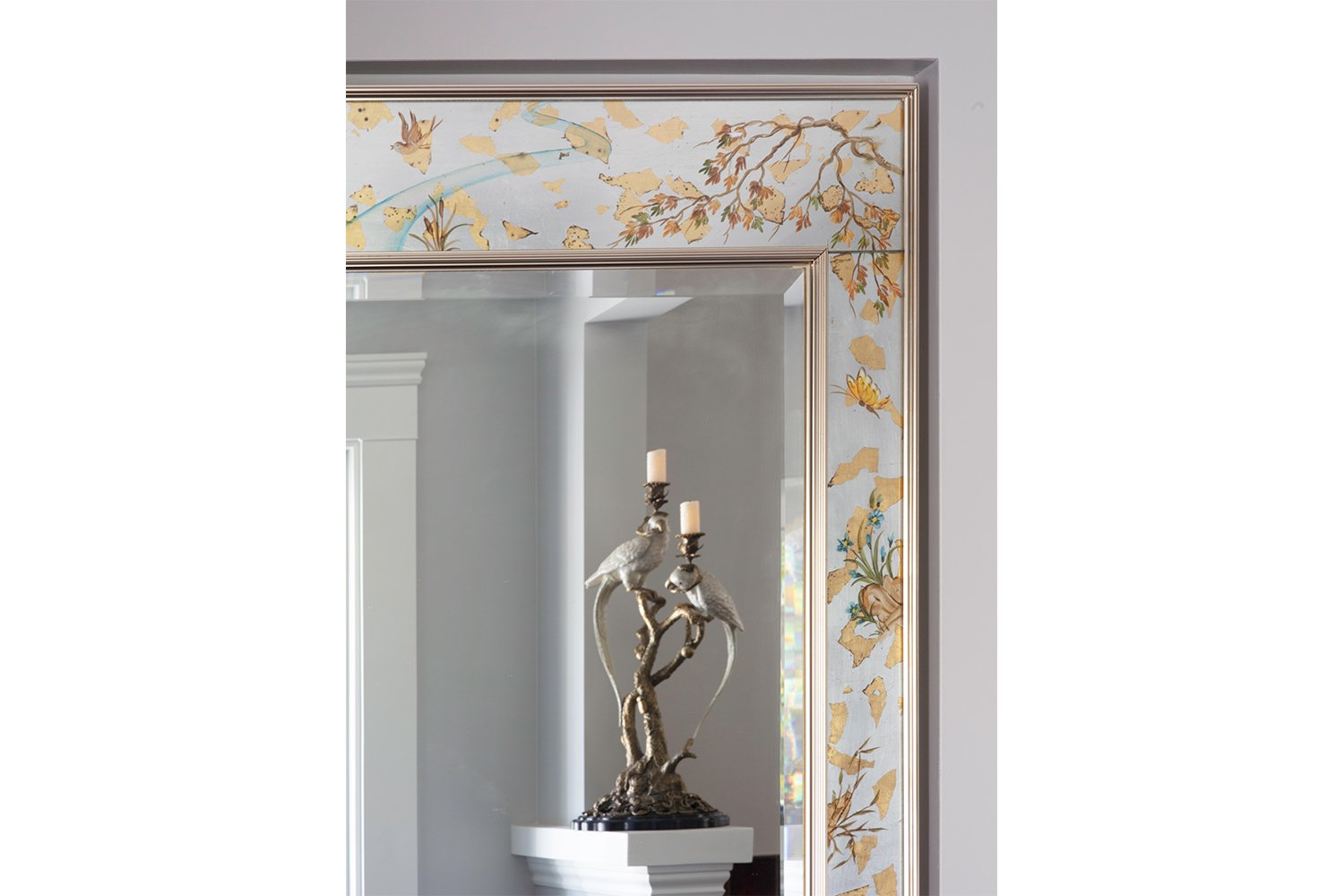 There is a funny battle within ADU design. People love their backyards, but they also want the additional square footage of living space. Negotiating those competing desires is a dance we do so that we can provide enough square footage for each.
We also help clients decide if the trade-off is worth it. A backyard ADU may not always be the best choice; it depends on what you are trying to accomplish. If it's a home office, a ground-up backyard ADU may not be the best route to go. It is costly to bring in electrical and plumbing and all of the systems required in a dwelling. In cases like this, installing a prefab structure might make more sense. If the homeowner doesn't have a large backyard, building an attached ADU inside the home is sometimes an option. We recently completed a project in a standard 2-bedroom, 1-bath, 1200-1500 square foot, Oakland home, where we were able to dig down to achieve the required 8-foot ceiling height.
ADUs, especially ones with full plumbing and electrical, are often more expensive than people expect. For construction costs only, the budget can be around $350-$450K, and beyond. Even if you self-manage the project, construction costs can still end up being around $300- $400K, plus time spent project managing. And then you have to add in the costs for engineering, permitting, interior design, and furniture and decor. If there is room in the budget, I advise clients to prioritize using higher quality materials.
If instead of an ADU, you want to build a studio or an office in your backyard, that is much less costly. It's a completely different permitting process and simpler to build. You are not excavating, bringing in plumbing, electrical, etc., or even having to pour a deep foundation. Because these structures are considered sheds, the foundation requirements are much simpler; you can do something very straightforward for about a third of the cost.
Another cost-cutting option, and one that also speeds up the process, is installing a prefabricated structure. For prefabricated dwellings, HDR recommends Abodu (abodu.com). We completed three Abodu installs for clients so far in 2020 and are finishing up two more, right now. For prefab sheds, a company we like is YardPods (yardpods.com).
People think, "I have a garage here, it's kind-of falling apart, I'm 80% there, I just need to put some drywall and heat…" But that unfortunately is far from reality.
A garage built in the 1920s was built to store things, not people. To convert to a space where people live, the safety considerations go way up. You typically have to do additional framing, pour in a foundation, upgrade the siding to ensure that it's waterproof, and make sure that the roof is in good shape. Plus you have to excavate and bring in proper systems, like plumbing and electrical. It doesn't matter if the space is 200 square feet or 800 square feet, systems are where the costs go up.
A clear, upfront explanation of the cost is helpful because most people I talk to say 'I thought ADUs would cost around $150K.' There is a preconceived notion that smaller dwellings should cost far less to build than a larger structure. That's why it is so important for us to educate the general public in order to assist in better upfront decision making. We appreciate the opportunity to reach Arana's audience on this topic!

By Kevin Mond.
Learn more at: www.hdrremodeling.com