Paint is essential. Paint is elemental.
The aesthetics of a home, both it's interior and exterior, speak volumes about it and a good deal about its owner. Most homeowners paint their homes so as to create atmospheres, moods, and ambiances that make their dwelling their own. When painting a home the end goal is almost always to craft a home that feels warm, homey, and welcoming to guests. There are also a good deal of homeowners whom use the painting of their home to express themselves with both flair and art.
House painting in Oakland, as it is anywhere else, is an undertaking that should never be taken lightly. Even a simple coat of paint should be applied with care and experience. This is where Arana Craftsman Painters enters the picture. We are the Bay Area's premiere residential painting company. We are family owned and apply precise detail to every home we paint. Our goals at Arana are simple; to add life and vibrancy to homes both new and old and to help homeowners create the perfect home.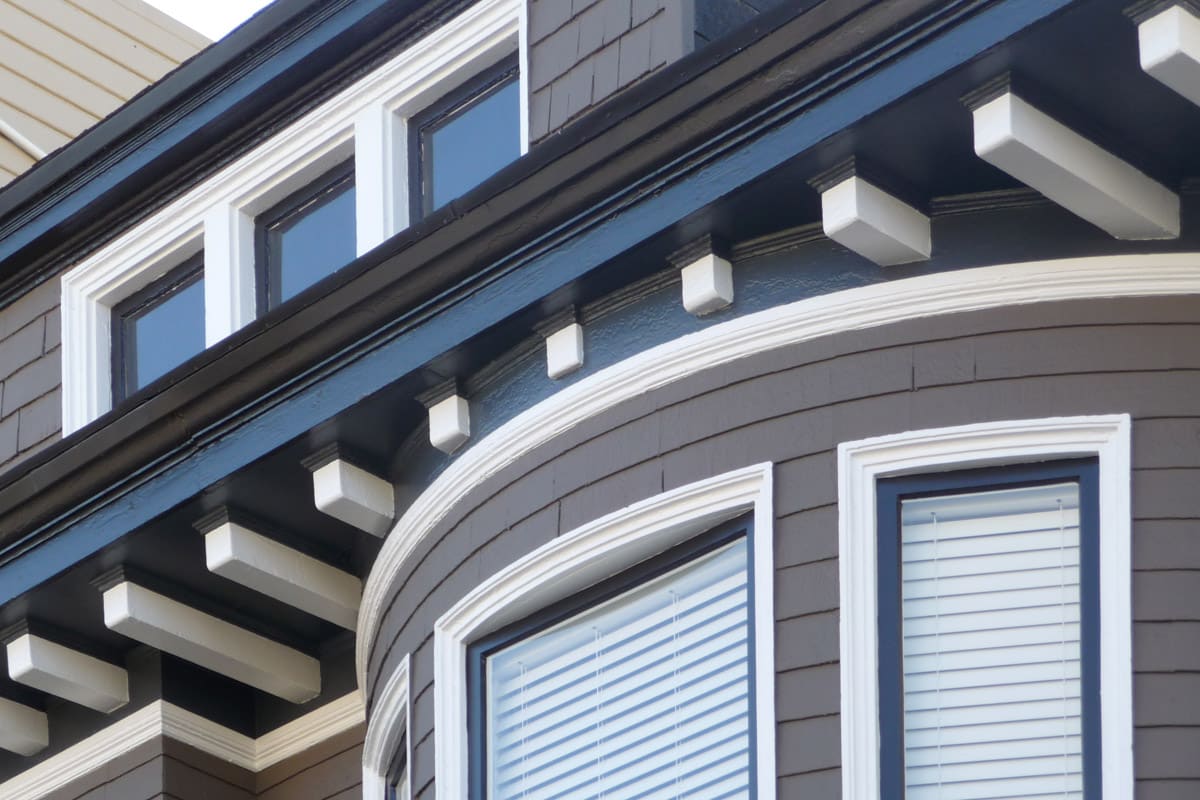 Exterior House Painting Oakland
The exterior paint of a home has multiple functions. It not only servers as a first impression to visitors and those passing by but it can also add copious amounts of curb appeal to a home; adding to it's market value and helping it to find a buyer quickly. Arana Craftsman Painters have been helping homeowners personalize their homes for years and create something both unique and special for their biggest investment. We work with longstanding homeowners as well as those whom plan to sell their home and those who have recently purchased a new home. We put love, care, and respect into our work and the exterior of your home will reflect that once we are finished.
Interior House Painting Oakland
While the exterior of your home needs to be presentable to both outsiders and your family, the inside of your home is where you spend the majority of your time. It therefore stands to reason that you would want your home's interior to reflect your personal tastes to a tee. Through interior house painting, Arana Craftsman Painters helps homeowners realize their interior design goals by creating highly personalized designs and offering a plethora of paint choices. Our team applies an artisanal attention to detail to every interior it paints. Moreover, our team can restore old surfaces making them vivacious again and protecting them in the process. Let us help you restore and bring out the beauty in the interior of your home.
Selling Your Home?
If you are considering putting your home on the market or have already done so, you will need to prepare your house for sale. The are a laundry list of things to clean, repair, and replace before a home is considered presentable to both real estate agents and potential buyers. Although painting may not sit atop this list for individuals whom plan on selling their home, a fresh coat of paint can revitalize both the interior and exterior of a home. This is especially so of homes that have been sitting with their original coat of paint since they were first built as well as those that have had the same paint for a decade or more. A fresh coat of paint inside and out not only breathes new life into the home you intend to sell but can add to the market value of that home as well. More than that, new paint can serve as a first impression for potential buyers arriving at your home.
Moving Into A New Home?
Moving into a new home is an exciting time for a family. As such, those moving into new homes work tirelessly to make the home they just bought their own. It's a daunting task however and one that sometimes feels incomplete. It's not just contending with the previous owner's messes and arrangements but their style that can impede progress on the redecorating process. Arana Craftsman Painters can help families moving into a new home make it their own through high quality craftsmanship at fair and highly competitive costs. Not only do we paint homes but we regularly work and coordinate with interior designers in order to create the perfect new home. Let us help you make your new home warm, lively, and all it can be.
Painting Process
All too often homeowners think of house painting from a purely aesthetic standpoint. While the beauty of a home's paint is undeniable, it also serves as a protectant. In fact, a home's paint is the structure's first line of defense against weather, pests, mold, and rot. The duplicitous nature a home's paint makes the quality of paint extremely important. This is why we make all of the best brands and qualities available to our customers. We not only want to beautify your home but protect it as well.
House painting in Oakland follows a very specific process. This process ensures that our customers get exactly what they want and that the project proceeds and completes smoothly.
Consultation – Every customer Arana works with receives a consultation. This initial part of the process allows the customer to select colors for both the interior and exterior of their home. We provide color charts, placement consulting to aid customers in making the right choices, and we apply test samples so that customers can see what their choices will ultimately look like.
Painting – Our team of professional painters utilize their vast experience and passion in creating vibrant surfaces for your home. Our attention to detail sets us apart from other painters as does our desire to see our customers love what we create. After arriving at a home, our team will first clean the surfaces they are to paint. A clean area holds paint a great deal better than one that is littered with dirt and debris. This cleaning will allow the paint we apply to remain in place for years and even decades without issue or need for repair.
Guarantee And Home Inspection – Our team will return to the customers home annually to ensure that the integrity of our work remains intact. In the unlikely event that a need for repairs is found we return free of charge and immediately to fix any issues. We will protect your home against bubbling, peeling, and cracking for 5 years.
At Arana Craftsman Painters we value customer service and satisfaction above all else. One way we ensure your satisfaction and peace of mind is through unparalleled craftsmanship and the love we pour into our work. Another way we instill confidence in our customers is via our guarantee. We believe that standing by our work shows both confidence and care for the customer. For this reason Arana Craftsman Painters offers a five year guarantee on all of its work. Part of the guarantee sees our team return to your home once a year to check on their work and make any repairs free of cost, should the need arise. We are your long term partners in the care and presentation of your home.
Want to know more about our services?
Contact us now!