Paint is essential. Paint is elemental.
Keeping your home looking it's best and preserving it's warm and homey atmosphere requires many different forms of care. Chief among these types of care is painting. A home's surfaces are seen by everyone and contribute to the warmth of a home. As time passes surfaces lose their luster as paints and finish fade, dry, crack, and peel.
At Arana Craftsman Painters we understand just how important your home is to you and your family. Our painters pour love and respect into their work; treating your home with the same care they would their own. We are a family owned Oakland painters company that places an emphasis on both restoring beauty to homes and customer service.
Your home is your biggest investment and so it makes perfect sense in giving all it needs to be its best and most comfortable. Our painters lovingly restore the surfaces of your home so that it's beauty and resplendence once more stand out and remain intact. We work with homes both large and small, interiors and exteriors, and bring an artisanal attention to detail to our work.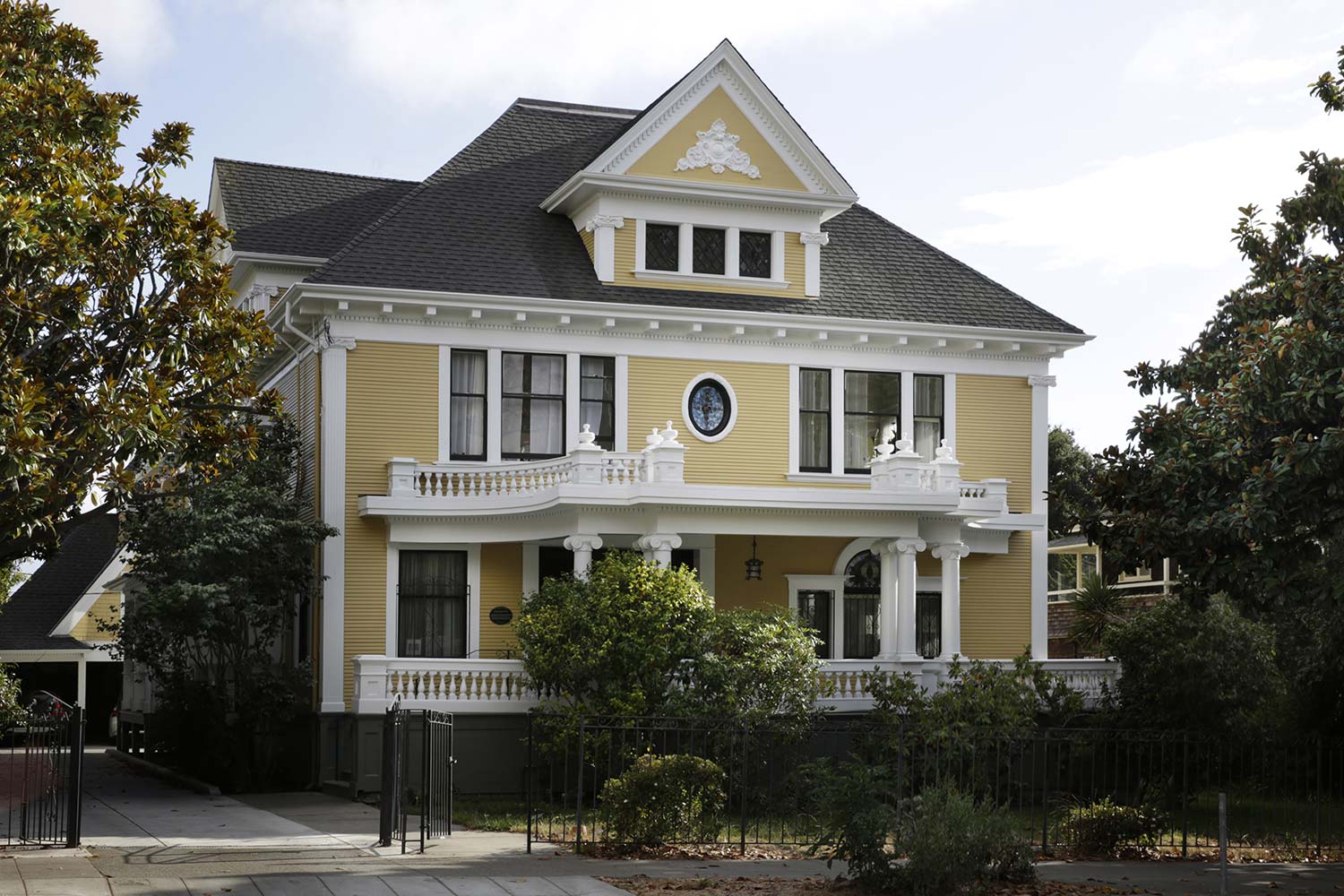 Exterior House Painting Oakland
Whether you plan on spending decades living in your home or you plan to put it on the market, the exterior of your home and its curb appeal are of the utmost importance. Arana Craftsman Painters can help make the exterior of your home look amazing. Visitors and prospective buyers will marvel at just how warm, cozy, welcoming, and illustrious your home looks after we've completed our work. We can restore life to an older home whose exterior paint has faded over decades and our staff can increase the market value of the home you intend to sell. Home buyers will also find our craftsmanship to be topnotch and invaluable in creating a fresh new living space. In addition to the aforementioned, our masterful painters will protect your home by using only high quality materials and paints.
Interior House Painting Oakland
While the exterior of a home is meant to appeal to those passing buy, buyers, and even the whole of a neighborhood, the interior of a home sets the mood, tone, and atmosphere for those residing within. Homeowners want their homes to be as warm and comfortable as possible and Arana Craftsman Painters helps them realize their goal of making a great home. Through superior attention to detail and a love of our craft we help homeowners create the perfect dwelling for their families. Whether your home is large, small, or multi-storied our painters can restore and improve your home.
Color
There are fewer things a homeowner can do to their home that is as exciting as applying a fresh coat of paint. We utilize a great deal of different paints including a color palette that allows for even the most fastidious of homeowners to find and/or select a color that suits both their needs and those of their homes. Arana Craftsman Painters provides each customer with a color consultation to begin the process. Our consultants will meet with you at your residence, provide you with options, give professional opinions and suggestions, even apply onsite brush outs in order to assist in your decision making. Paint is the medium by which color is delivered to a home and we want you, the customer, to get the colors you desire most.
Painting Technique
Many a layperson believes residential house painting to consist of no more than 3 simple steps; picking a color, applying paint, and drying. In truth however, residential house painting is a much more detailed and meticulous process. At Arana Craftsman Painters we believe that surface preparation is the base of expert level residential painting. Properly prepared surfaces are far more accepting of primers, patches, and paints. They are also more apt to hold onto the aforementioned for greater lengths of time as well.
After a surface has been cleaned and prepped, our painters can get to work at beautifying your home. We utilize both brush and spray and roll techniques in order to meet the specialized needs of your home. The exact technique our painters use will largely be determined by what type of surface they are working with. Interior walls for example almost always require brushing and rolling. Ceilings and surfaces made of wood on the other hand are best served by the use of a spray devices as these units apply a paint evenly and quickly over hard surfaces. We also mask trim around the exterior of a home in order to create sharp clean lines. Conversely, our master painters will cut lines by hand for the ultimate in crisp, clean edges indoors.
Painting Process
There is a great deal more than just applying paint and drying in our professional process. The following are the steps involved in our work.
The Consultation – Choosing a color that works best for a home and the owners personal tastes isn't always as easy as it might seem. This is why Arana painters will meet with homeowners long before any actual painting occurs. We will provide you with our professional opinions on what works best. We will also make color charts available for visual reference, and apply test samples until you've made a decision that you will love.
High Quality Painting – Once the right colors have been selected we begin by preparing your home's surfaces for painting. Ensuring they are clean and free of debris allows your home to hold onto primer, paint, and finishes a great deal better than they would if these things were applied without this initial prep. After a surface has been prepared our craftsman will apply paint with an unprecedented level of detail and passion. Our goal is simple, to make your home come to life and create alluring surfaces that will please for years to come.
Five Year Guarantee – At Arana we believe that the quality of our work should be matched by an equal guarantee. It is for this reason that we offer a written 5 year guarantee that protects our work against peeling, bubbling, and cracking. We stand behind the work we produce to instill both confidence and peace of mind in our customers.
Annual Home Inspection – Even when there's been no issue or problem with our work, Arana returns to your home annually to inspect the integrity of the project and ensure you home's color remains looking its best.
Warrant Repairs – Repairs that are necessitated under our warranty are addressed without delay. Arana customers in need of repair will never be made to wait. Our painters return promptly to address any and all problems.
Arana Guarantee
So committed to customer service and your satisfaction are we that we guarantee all aspects of our work.
5 Year Guarantee – Our five year guarantee is a written guarantee that protects against peeling, bubbling, and cracking. This guarantee is valid for all Arana projects and comes complete with annual inspections that allow us to look for issues and affirm our work. Should there be any issues with our work we will repair them at no additional cost to you.
Annual Home Check In – Once a year we will check in with you and your home in order to ensure that the integrity of our work remains intact. While at your home our painters will closely assess all of their work and provide recommendations for care and, if need be, repairs.
Warranty Repairs – In the unlikely event our work is compromised in any way, Arana will return to repair it free of charge. Moreover, we won't make you wait exorbitant lengths of time for these repairs. There is no waiting list for customers in need as they are treated as priority number one. We therefore return promptly when problems with our work are discovered.
Want to know more about our services?
Contact us now!