Reading the Stars and Charting 2019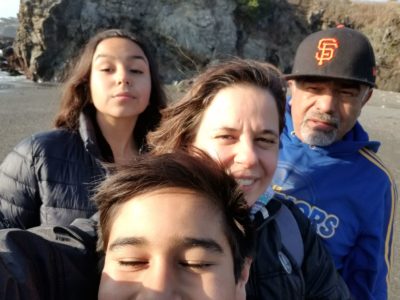 Ernesto, the kids, and I spent the first week of the year in Sea Ranch, California, letting go of 2018 and committing to new and better selves in 2019.
Like any good captain and crew who look to the sea and stars before they set sail, in our family, and in our business, we take time in January to look ahead and catalogue the coming year's trends and dominant energies. This helps us set our course for the new year.
Our mapping tools include: industry forecasts, current events, and academic sources. We also consult with a Feng Shui Master who puts together several charts based on Chinese Astrology, the first one being the Empowerment chart. This chart is a time map that describes the dominant animal and elemental characteristics of the year, and then breaks them down further by month, with a description of the corresponding energies of "Good," "Cautious," or "Inauspicious." Advice is laid out for how to proceed in ways that will maximize benefit and minimize trouble.
So, what's the scoop on 2019? A few general tips: February 4th kicks off the Lunar New Year in the Orient, and on this date, the planet enters the Year of the Golden Pig. Considered to be one of the luckiest signs in the Zodiac, the Pig represents the completion of a 12-year cycle and promises ease and peace in relationships. Conservation of resources is encouraged this year, as the beginning of a new cycle in 2020 will command much and will challenge any areas of depletion from 2019. Enjoy the ease that the Pig year brings but watch your health and budget closely!
Interestingly, this prediction that 2020 will be a year of change and challenge appears to be matching up with mainstream economic forecasts.
For anyone born in the Year of the Pig as I was, we are encouraged to broaden our horizons, deepen our wisdom, and give generously as doing all three will build up a healthy store of "Heaven Luck" which comes in handy when "Earth Luck" has been overdrawn.
In the Orient, luck is created through thought, word and deed, which can ultimately change one's course of Fate to a course of Destiny. We are also encouraged in a Pig year to not be wasteful and to "keep up with life in a tidy way¹."
Overall 2019 is predicted to be a good one for most and it "will be remembered fondly when it concludes on February 24, 2020¹." From our Family to Yours, Happy 2019 and may you enjoy all of the promises of this Golden Pig year!
¹ Mandala Feng Shui, Michele Duffy, 2019 Empowerment Chart. Visit www.mandalafengshui.com for more information.
Home Mortgage Advice for 2019
By Dianne Crosby, VP of Mortgage Lending at Guaranteed Rate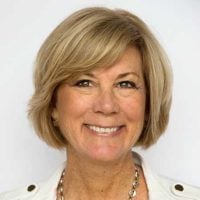 Home is not just where the heart is. Residential real estate is considered an important source of wealth. Even through economic cycles, homes in California appreciate – literally "while we sleep." If we maintain, update, and even upgrade our home, the value will accelerate. The Bay Area is a market with more buyers than sellers, and simple projects such as re-painting can raise value.
Right now, rates are lower than they were in early 2018. If you bought a home in the second quarter of 2018, you may be able to lower your interest rate, saving money each month and over the life of the loan. For those who have owned their home for a few years, the appreciation in value means it may be possible to use that equity for debt consolidation, college expenses, a home remodel, or an "Accessory Dwelling Unit" (or ADU) for extra space or rental income.
The first quarter of 2019 is a great time to review your mortgage to determine whether it is still meeting your needs. Call Dianne for more information!
Dianne Crosby
Guaranteed Rate
Berkeley, CA – 510-541-1662
Simple Squash Fajitas with Sweet Peppers
By Sun Basket, a San Francisco-based meal delivery company – www.sunbasket.com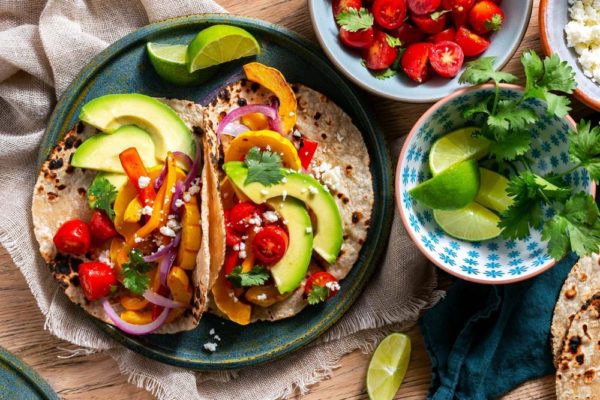 Ingredients:
1 delicata squash
1 red onion
3 oz mini sweet peppers
6 oz cherry or grape tomatoes
1 lime
4 or 5 sprigs fresh cilantro
1 avocado
3 oz queso fresco
6 tortillas
Prep and Cook Vegetables: Trim the ends from the delicata squash. Cut the squash in half lengthwise and scoop out the seeds with a spoon, then cut each half crosswise into ¼-inch-thick half-moons. Peel the onion and cut in half lengthwise, then crosswise into ¼-inch-thick slices. Remove the stems and seeds from the mini sweet peppers; cut the peppers lengthwise into ¼-inch-wide strips.
In a large frying pan over medium-high heat, warm 1 to 2 tablespoons oil until hot but not smoking. Add the squash and cook, stirring occasionally, until starting to soften, 4 to 6 minutes. Add the onion, peppers, and ¼ cup water, season with salt and pepper, and cook, stirring occasionally, until the vegetables are just tender, 3 to 4 minutes. Transfer to a plate and season to taste with salt and pepper.
Wipe out the pan if using to heat the tortillas.
Prep Tomato Salsa, Garnishes: Cut the tomatoes in half. Juice half the lime; cut half into wedges for garnish. Coarsely chop the cilantro; set aside half for garnish. Cut the avocado in half lengthwise. Remove the pit, scoop out the flesh, and cut the flesh into ¼-inch-thick slices. Crumble the queso fresco.
In a medium bowl, stir together the tomatoes, lime juice, half the cilantro, and 1 to 2 teaspoons oil.
Season to taste with salt and pepper.
Warm the tortillas: On the stovetop directly over a flame, or in the same pan used for the vegetables over medium heat, warm the tortillas, turning once, until just pliable and warmed through, about 30 seconds per side. Transfer to a clean kitchen towel, cover, and keep warm.
Serve: Set out the tortillas, vegetables, tomato salsa, lime wedges, avocado, queso fresco, and remaining cilantro.
Kids Can Help:
Scoop out the squash seeds
Juice the lime
Scoop out the avocado
Crumble the queso fresco
Stir the tomato salsa