We recently interviewed a number of prominent Bay Area interior designers on their favorite shades of white for painting interiors. In this post, Quinn Morgan weighs in. (To return to the introduction and access links to other designers' interviews, click here.)
Quinn Morgan (www.quinnmorgandesign.com): Benjamin Moore's Capitol White, Simply White, and Heron White
How would you describe your design aesthetic? Layers of complementary textures to engage the senses; items carefully curated, blending new and heritage pieces; colors chosen for warmth and impact. My firm creates environments that are meant to be not just inhabited, but experienced; homes that are nurturing and inspirational.
What advice would you give to homeowners about choosing whites? It would be impossible to say one white works everywhere! Light, reflections, indoor-to-outdoor relationship, all of these influence color rendering in every space, differently. The goal is to select the perfect white for each space.
Consider your entire paint palette and choose the main color, trim, and ceiling color all at once. Keep in mind your furnishings, art, and the feeling you want the room to have. Every white has a subtle color within it and that tone will become more pronounced based on the colors it is paired with.
For our clients, we paint large swatches on a large board, 18" x 24" or larger, that they can move around the room and see if they love it on each wall throughout the day.
Do you have a project/story that demonstrates an unexpected or particularly spectacular use of white?
https://www.quinnmorgandesign.com/los-altos-project For this project, the architect specified white for the walls, and as the interior designer, I worked with him to decide which shade of white.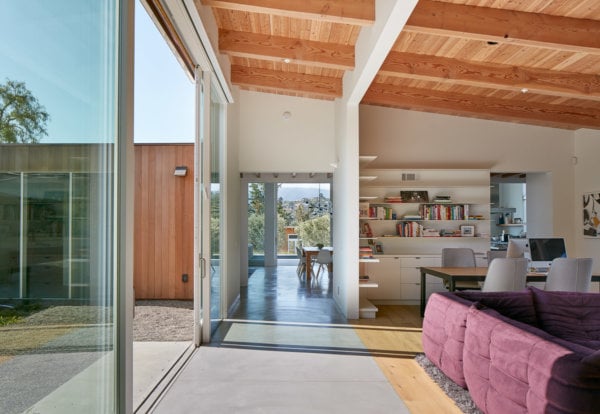 The home is so big and airy and Modern. White welcomes the light as it moves through the space. White is such a complementary backdrop to the furnishings and objects; it really showcases the pieces in front of it. I love to use white as a supporting player, so to speak.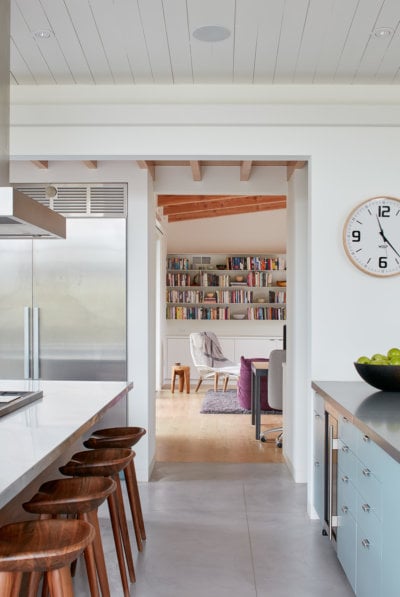 It's funny to be discussing whites now, because lately, what I am becoming known for is my obsession with color — particularly the psychology of color and then the impact it has. We think of color as just being on the walls, but in reality, it also starts to inhabit the space.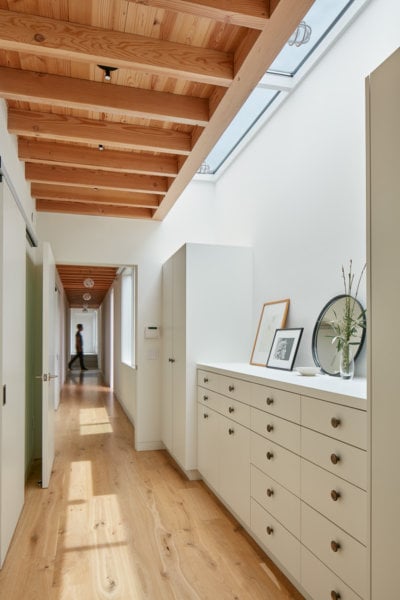 For example, when I first moved into my house, the wall colors were really dark. I do really like dark rooms! But I began noticing that the color was so unflattering to everybody! I was sitting there, having company over, and nobody looked good! It didn't work with anyone's skin tone, and it made my eyes tired. The wall color had a physical impact on my energy level in the room.
When I changed the color, the effect was immediately palpable. I believe the color should complement the homeowner. It's important that your backdrop actually supports you! So if I were to choose a bedroom color, if I am going for something soothing , I look to a client's eye color, or their hemoglobin color — the red in their skin; to choose accent colors. The colors throughout the room relate to them, like with fashion.
My living room has undergone a few transformations. The first color I applied after that realization was a very subtle blue, and I just I redid it again — because I didn't want a color anymore. I wanted the room to feel more grounding, so I chose a warm taupe-gray.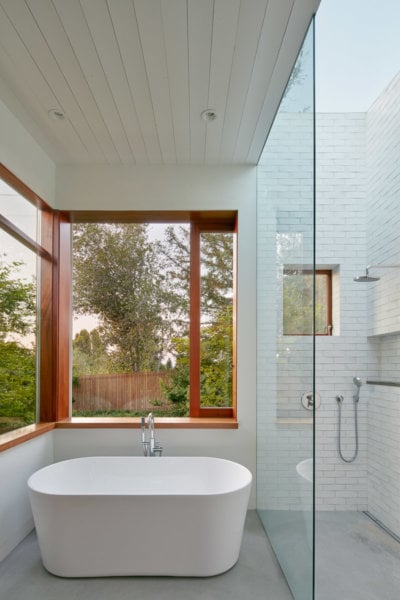 Color lives in the atmosphere around us. If your home is on a lakefront, light reflecting off water will impact how color looks in the room. If you have an indoor-outdoor connection — woods, water reflecting the sky — all these reflections are working at the same time, affecting all four walls in the room differently. Whether I'm selecting a color or a shade of white, I'm usually looking for the one that will work best on the predominant walls.