We recently interviewed a number of prominent Bay Area interior designers on their favorite shades of white for painting interiors. In this post, Laura Martin Bovard weighs in. (To return to the introduction and access links to other designers' interviews, click here.)
Laura Martin Bovard, LMB Interiors (www.lmbinteriors.com): Benjamin Moore White Dove
How would you describe your design aesthetic? Curated chic; a warm approach to modern; with an emphasis on layers, textures, handmade, and authentic.
We believe having a beautiful home supports us in living a beautiful life. We take our clients' vision, who they are and who they are becoming, and channel that into an environment that is welcoming, inspiring, and restorative.
What advice would you give to homeowners about choosing whites? Benjamin Moore's White Dove is our absolute favorite go-to white. You almost can't go wrong with White Dove no matter what environment it's in. It's warm, clean, and pairs well in modern, traditional, and transitional interiors. That said, sometimes people like a warmer white. Recently we specified a warmer white for a client, Feather Down.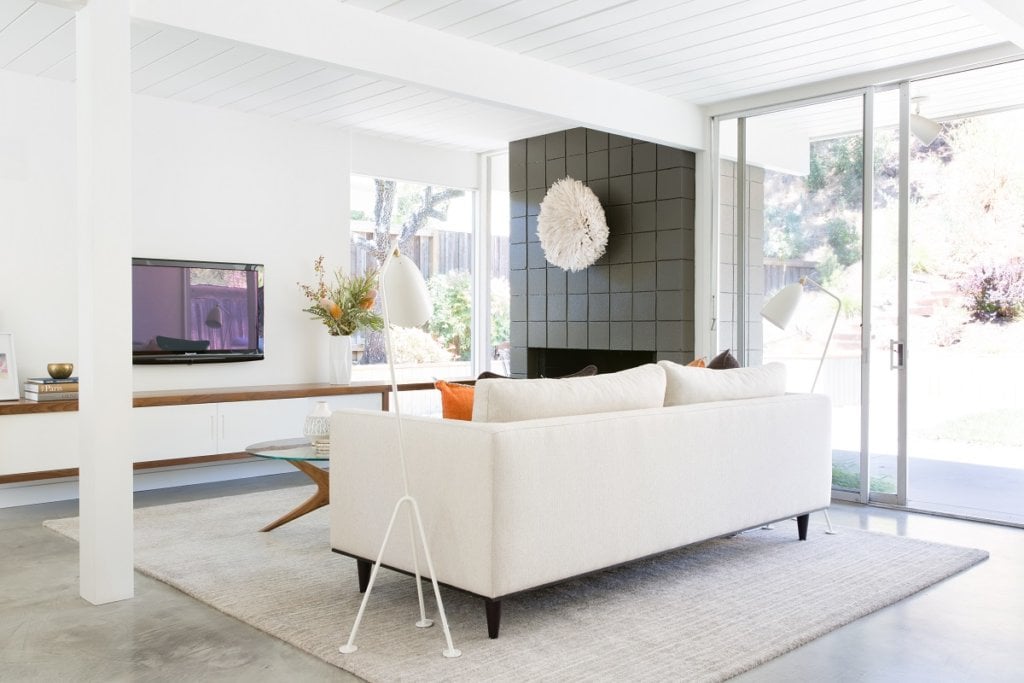 Whites can be very interesting! Layering whites can be a really breathy, beautiful, cloudlike way of creating richness and depth, especially if you want to do an all-white house. There is one architectural genre where all white is traditionally acceptable, and expected, and that would be a Spanish Mediterranean — which is often all white with a darker accent color on the trim.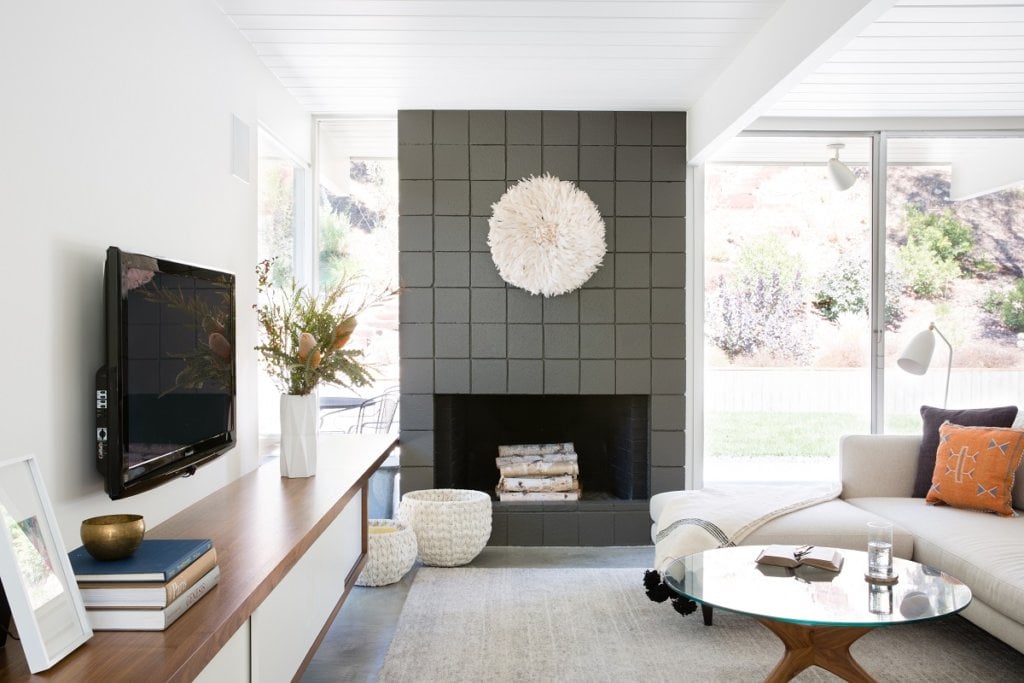 Do you have a project/story that demonstrates an unexpected or particularly spectacular use of white? Whites can be very tricky because a lot of people will think white is just white, and then they'll pick any old white, and then when you put it up it's very cold and jarring, you discover it's got way too much blue in it, or too much yellow.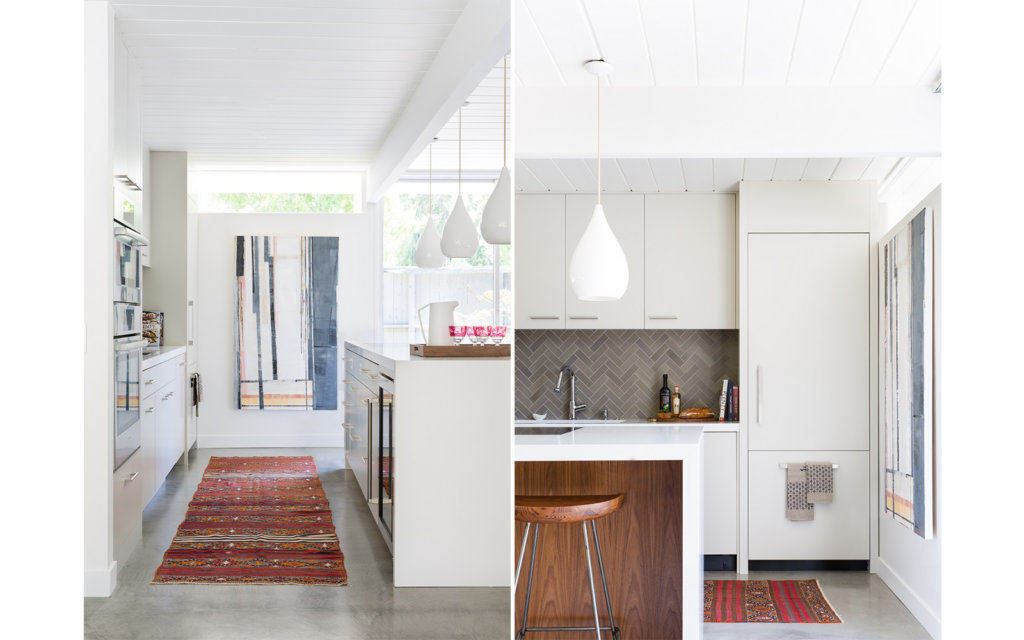 I wouldn't paint any interior all-white unless it was Modern. I wouldn't paint a traditional home all white, with the exception of when we are highlighting art collections. The austerity of a modern place asks for an all-white palette, and even then, I'd rather use Edgecomb Gray with a white trim — which is what I did in my own house.
And then I went back through and painted all the trim Edgecomb Gray to match — a detail my husband wanted because matching trim is a more traditional translation of Modern. Then again, I'm really loving Pale Oak these days as an alternative to Edgecomb Gray.