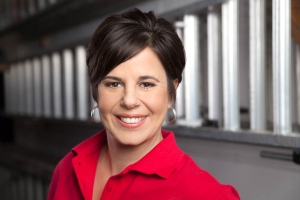 This month we celebrate 14! A fourteen-year-old daughter and a 14-year-old business. The day we came home from the hospital with our new baby, we had a brand-new contractor's license waiting for us.
I didn't mean to become a contractor. My father and my uncles were and are, builders. I grew up around construction sites. Then college, then activist work in support of indigenous communities resisting industrial projects that impacted their ancestral lands. And then I went back to the land to apprentice in a small, local CSA (Community Supported Agriculture). Local, local, local. There is nothing more important than supporting local endeavors!
It was during this time that Ernesto and I began our life together and started to make plans. With his lifelong skills in the trades, my business expertise, and our shared values, we knew that we could deliver a different experience for our clients. And so, I became a painting contractor. As our company and children, we were a part of founding a co-operative, Spanish immersion preschool.
I am an idealist. I believe that heart and intention come first. Our lives and business are intentionally centered around enhancing home, family, and community.
Painting a home or a public building, especially doing so using sustainable materials and practices, is an act of preservation as well as beautification and self-care. It enhances people's individual lives and our communities. Wherever I live and whatever I do, I want to make that place better.
We do that in our Company with the way we go about our work and the way we run our business. Our staff is family within a family-owned company. We promote from within. Many of our painters are brothers and cousins and many have been with us since we started. And this year we have begun training the next generation, having sons work alongside their fathers, and having our daughter Sofia work in our office.
Through Arana Craftsman Painters, Ernesto and I strive to strengthen the community around us, the Bay Area, where we live, play, and raise our children.
~ Catherine
In the Garden: Maintenance is in the Details
By Suzanne Arca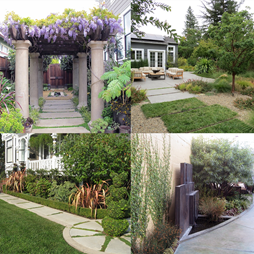 There's more to landscape maintenance than just clearing weeds and pruning. Though it may quickly tidy up the place, not every landscape responds well to quick "mow and blow" treatments. Keep in mind that each plant species reacts differently to pruning, root disturbances, fertilizers, and watering methods.
Instead we encourage taking the effort to prune only to enhance each plant's natural form, such as removing uneven or dead leaves from the base of a Flax or cutting stems and branches to mimic a plant's natural growth pattern, or to better frame neighboring plants, boulders, or sculpture. Also knowing which time of the season and how to prune appropriately for each species are important factors not to overlook.
Appropriate care of your watering system involves maintaining an irrigation plan that best suits your garden and pocketbook. It's important to know or hire a crew that is familiar with different kinds of irrigation controllers and systems that are appropriate to the moisture requirements of your garden.
If your sunny California native plantings are on the same timer as your Camellias and Rhododendron's, root rot or other problems could develop, along with issues of wasted water. Keeping an eye out for water pooling from improper drainage, breaks in irrigation lines or a cracked nozzle are also important routine tasks. Having an idea of how your system functions is key to long term plant success.
The health of a garden is also largely dependent on the upkeep of the soil. There is an entire ecosystem beneath our feet which contains beneficial mycorrhizae and other creepy crawlies that help to supply nutrients and break down old plant matter. Adding amendments such as compost created from yard waste replenishes nutrients back into the soil and feeds your plants.
An appropriate amount of mulch which covers the soil in a depth of 1 to 2 inches helps to reduce evaporation and provides habitat for those beneficial critters and plant roots. Yearly replacement of mulch which has decomposed or blown away is also recommended. Keep in mind that the darker the color of the mulch the more sunlight will be absorbed, and that residual heat will reach your plants – which is more of a factor in hotter climates.
Chemicals and pesticides, while effective in some extreme situations, can be substituted for more natural options such as neem oil or iron phosphate baits, which fertilize plants and are harmless to people and animals. Our motto, as a green certified business, is to use fertilizers and use pest control products which are approved by the Bay Area Green Business and Bay Friendly Garden Program.
Suzanne Arca teaches horticulture and design studios at Merritt College and UC Berkeley Extension. She is an award winning landscape designer and contractor at Arca Design Group, Inc., winner of Oakland Magazine, Best of Oakland 2018. Visit www.arcadesigngroup.com or call (510)558-0636.
August 27th is "Just Because" Day
Finally, you have a chance to do something without a rhyme or reason. Most often in life, we do things because we have to, or we want to, or it's expected of us. None of those reasons apply today. Is there something you'd like to do, but there isn't a reason or logic for doing it? Well, today is the day! "Just because" activities often come from a "whim" or a "what if I…?" type of thought. We know you will quickly get the hang of this day, and have a lot of fun with it.
To get you started, here are some suggestions:
Take an unplanned day of vacation
Visit someone you haven't seen in a while
Knock on someone's door and compliment them for their great lawn (or house paint colors)
Skip
Jump in a puddle
Walk backwards