Cabinet painting is the easiest way to create a major change in your kitchen without demolition, dust, and downtime. You don't have to break through walls or change out cabinets in order to experience a complete refresh and transformation of your space. It's also an economical and eco-friendly choice, preserving our forests (and budgets) by re-using existing wood rather than replacing with new.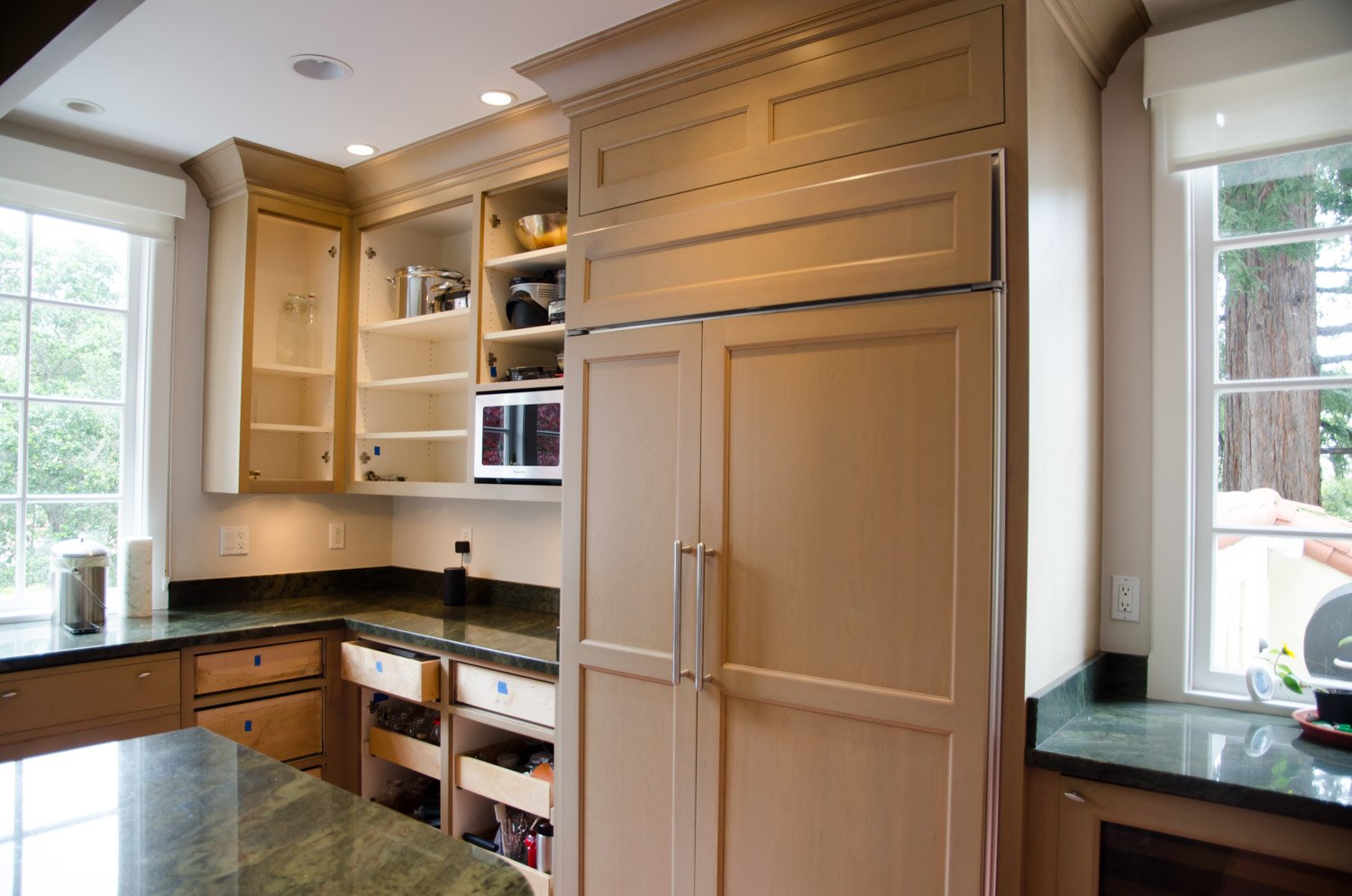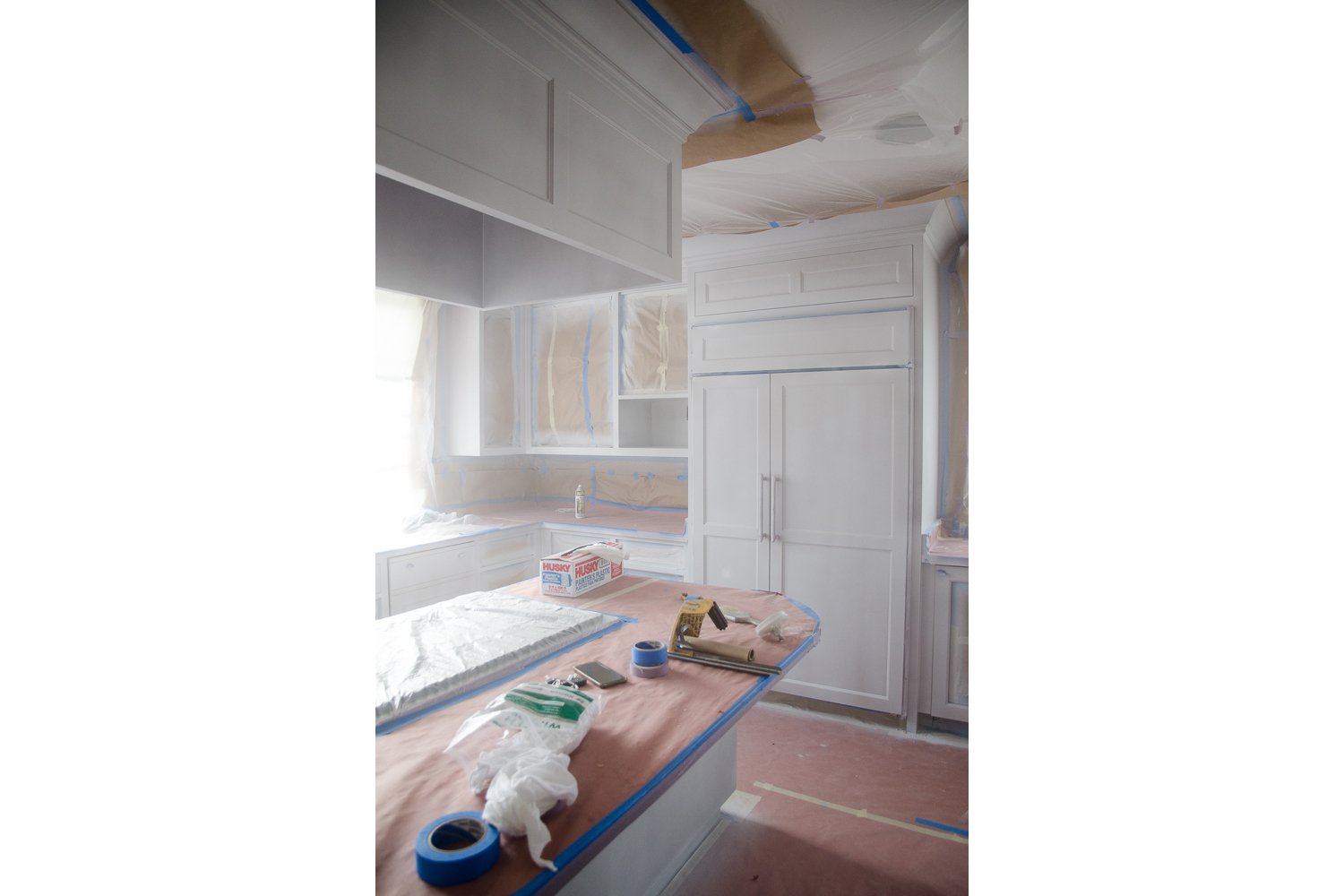 The photos we are sharing in today's article are from a client's gorgeous Mediterranean mansion in Piedmont. The kitchen cabinets were a combination of painted (olive) and a serviceable blond-wood stain. Taking them to the next level with a refinish and paint, and choosing to unify the look with a single cabinet color, utterly transformed the room.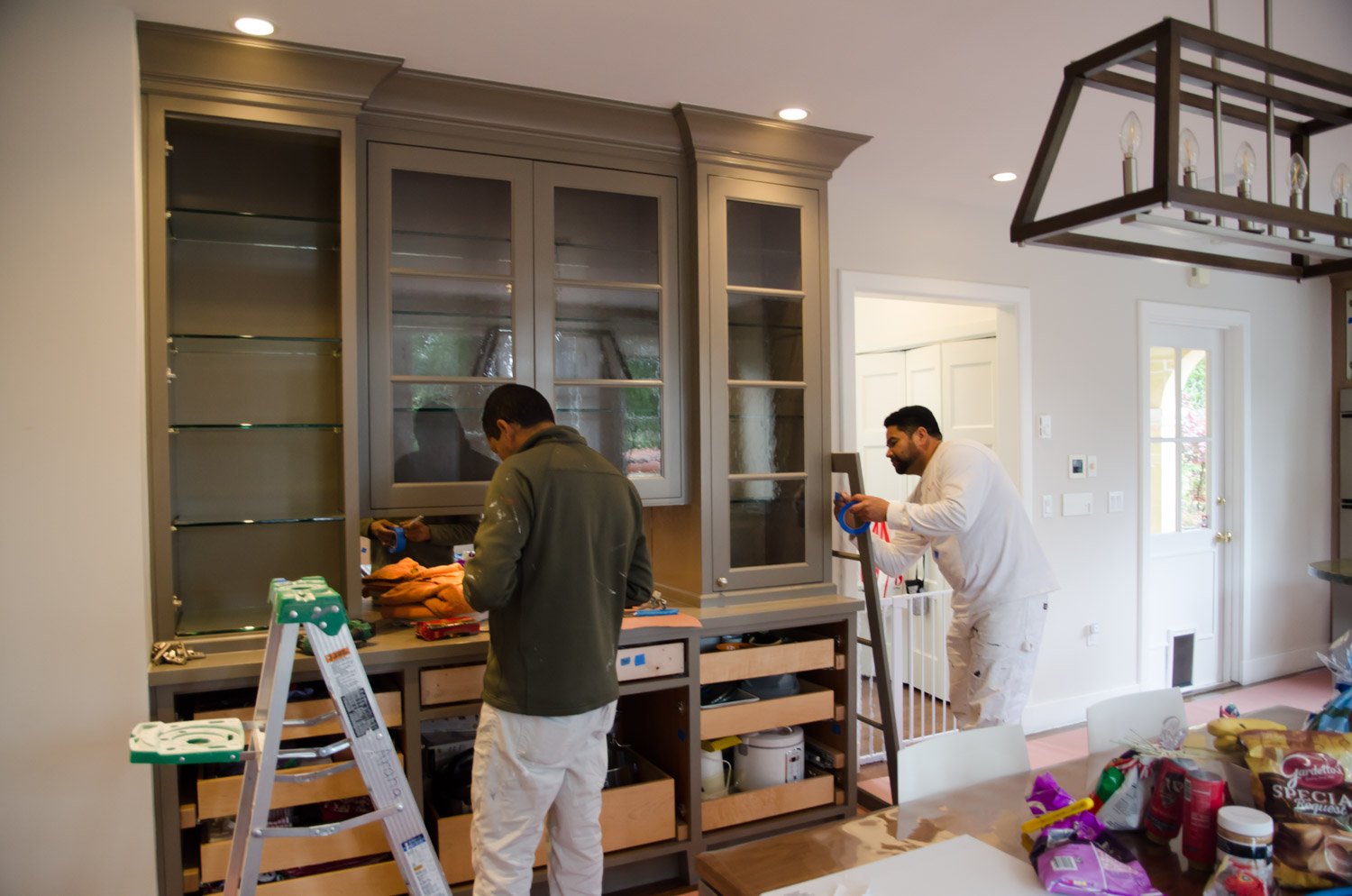 The Process: After carefully removing all of the cabinet doors and drawers, every surface has to be thoroughly sanded, and any needed cosmetic repairs are made to the underlying wood at this stage. And then we apply a stain-blocking primer to prevent the color of the original wood from bleeding through the layers of new paint, which is the last step.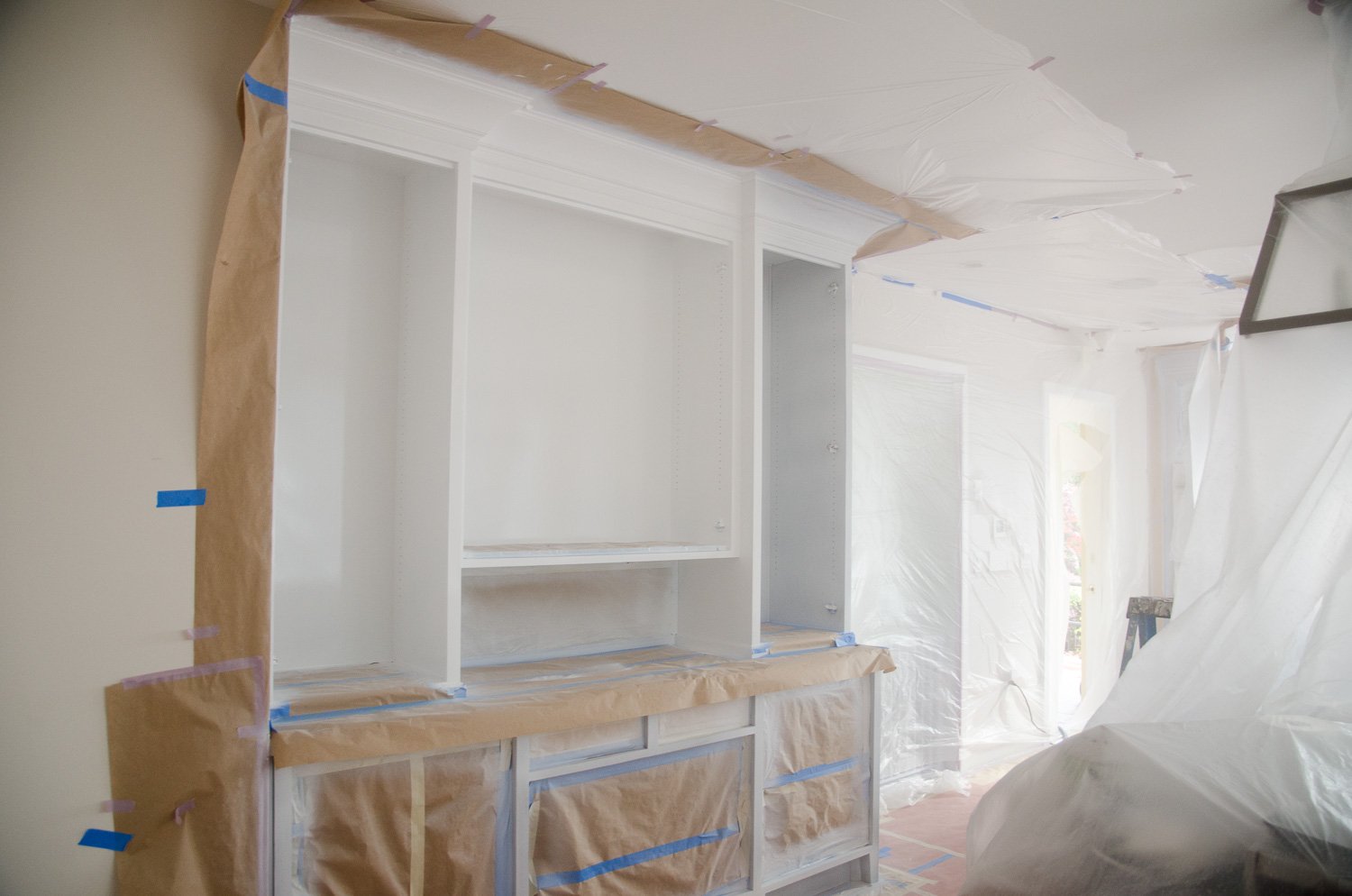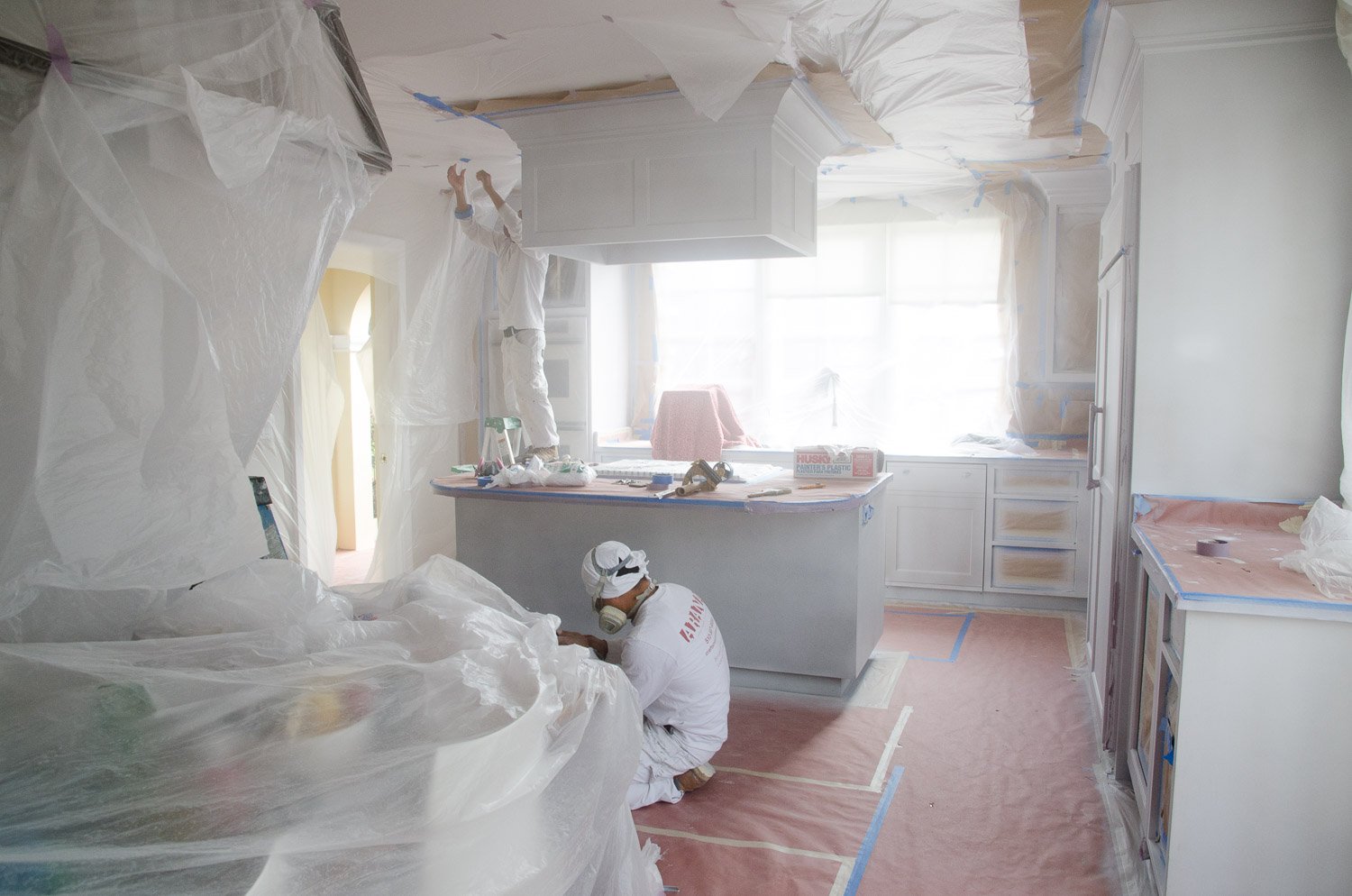 For the painting industry nerds among us: this project features Renner paint (www.rennerwoodcoatings.com) — a product we have been working with more recently that we are really liking. It has more urethane than similar finishes, which means it dries a little harder and is potentially longer-lasting.

While repainting is a much cheaper option than tearing out the old and installing brand-new factory-painted-and-baked cabinets, we like to make sure our clients understand that new cabinets would be more resilient than refinished ones.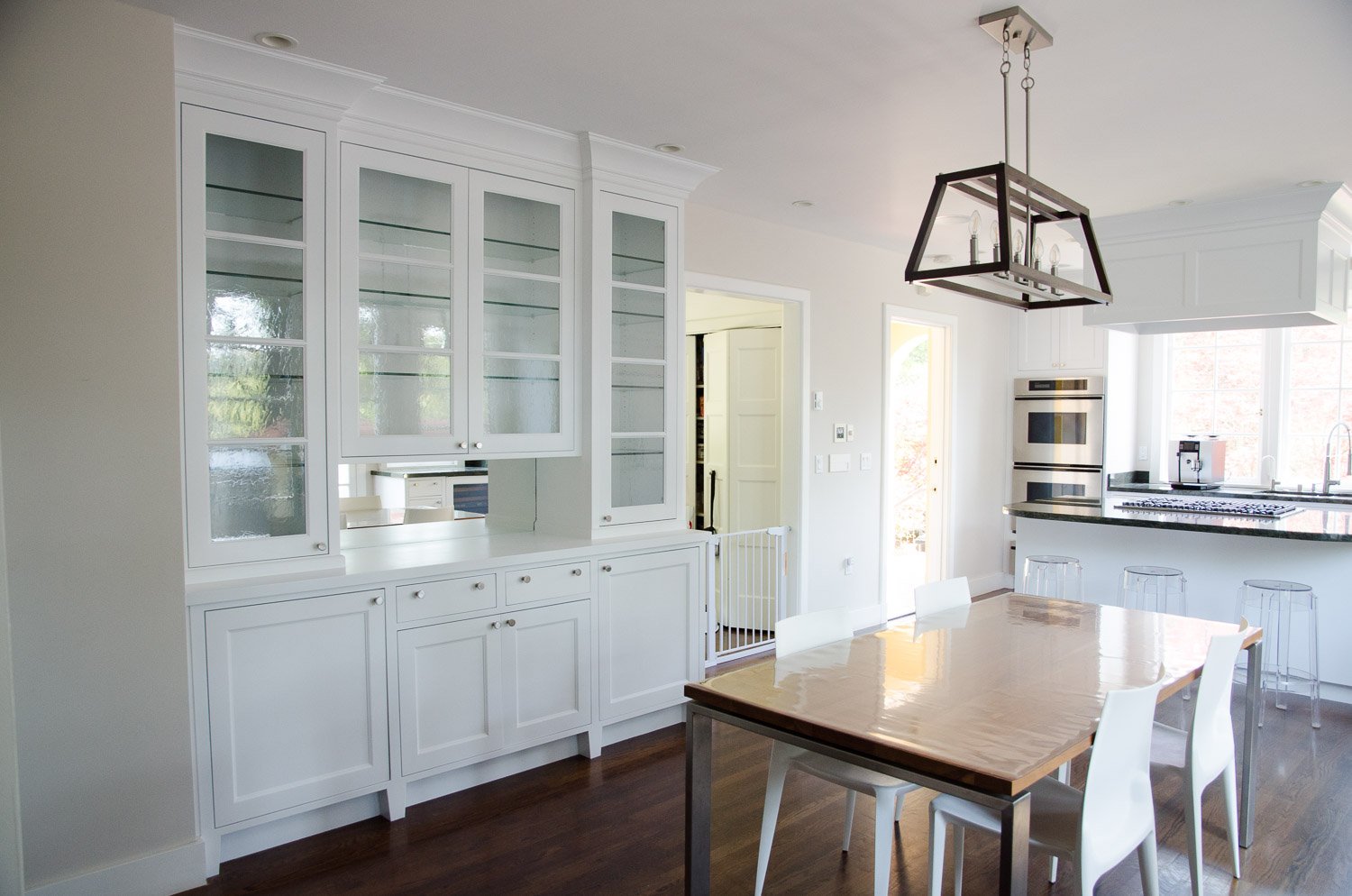 Given the beating that all kitchens take, especially in the higher traffic areas — around the sink and silverware drawer, and on the side of the island or countertop that hosts tall stools, the need for touch-ups with refinished cabinets will be more likely. This is a very important factor to consider. Thus, if you are a DIY-type, or not too finicky about scuff marks, refinishing rather than replacing might work well for you.