What a Difference Paint Makes!
A question we get a lot at Arana is, "What can I do to refresh my kitchen, without going into a full-scale remodel?"

Of course, our answer is, "New paint colors!"
Also hanging new wallpaper (a service we provide) can add layers of interest to a space. Changing the colors of *just* your cabinets can make a space feel personalized and make it come alive.

Some of our favorite collaborations with interior designers and contractors in our portfolio focus on cabinet colors. In this first example, on a project designed by LMB Interiors, painting the cabinets, changing out the hardware, and wallpapering one wall, all made a revolutionary change in the feel of this room: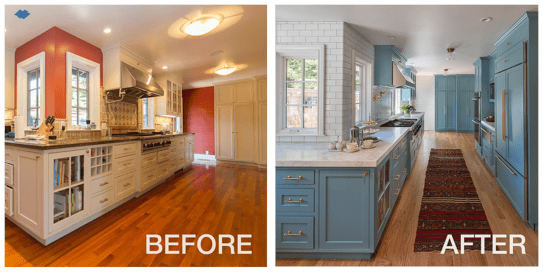 Design credit: LMB Interiors. View more photos, here.

Granted the new tile and countertops also helped. But it is noteworthy that there were no structural changes to the room. A refresh, rather than a remodel.

This next kitchen received more of a design-build treatment. But what we want to highlight for you is how the specified cabinet color, an unlikely taupe tone, personalized the space, added drama, and beautifully grounded the other details of the design (also by LMB Interiors), including new tile, drawer pulls and plumbing fixtures, and the family's collection of ceramic jugs.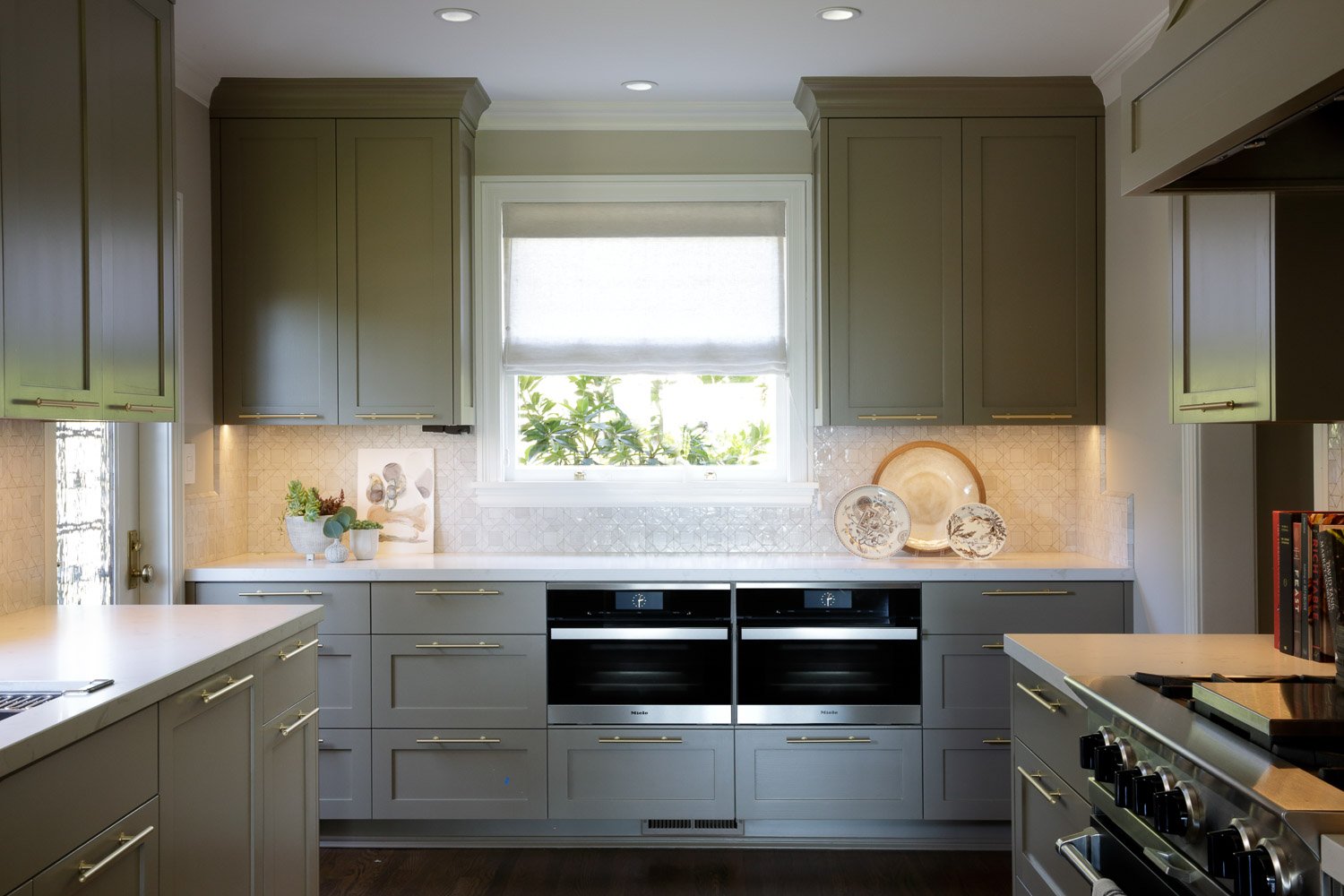 View more images from this portfolio, here.

And then, for this Rockridge classic turn-of-the-century Craftsman-style home, we were tasked with the job of painting ever-so-carefully around the gorgeous factory-finished blue cabinets. We were so pleased that the homeowner agreed to a high-gloss, oil-based white. We loved the choice to paint the rest of the cabinets a different color, and how each color and finish highlights the distinctive grain of the wood top on the island.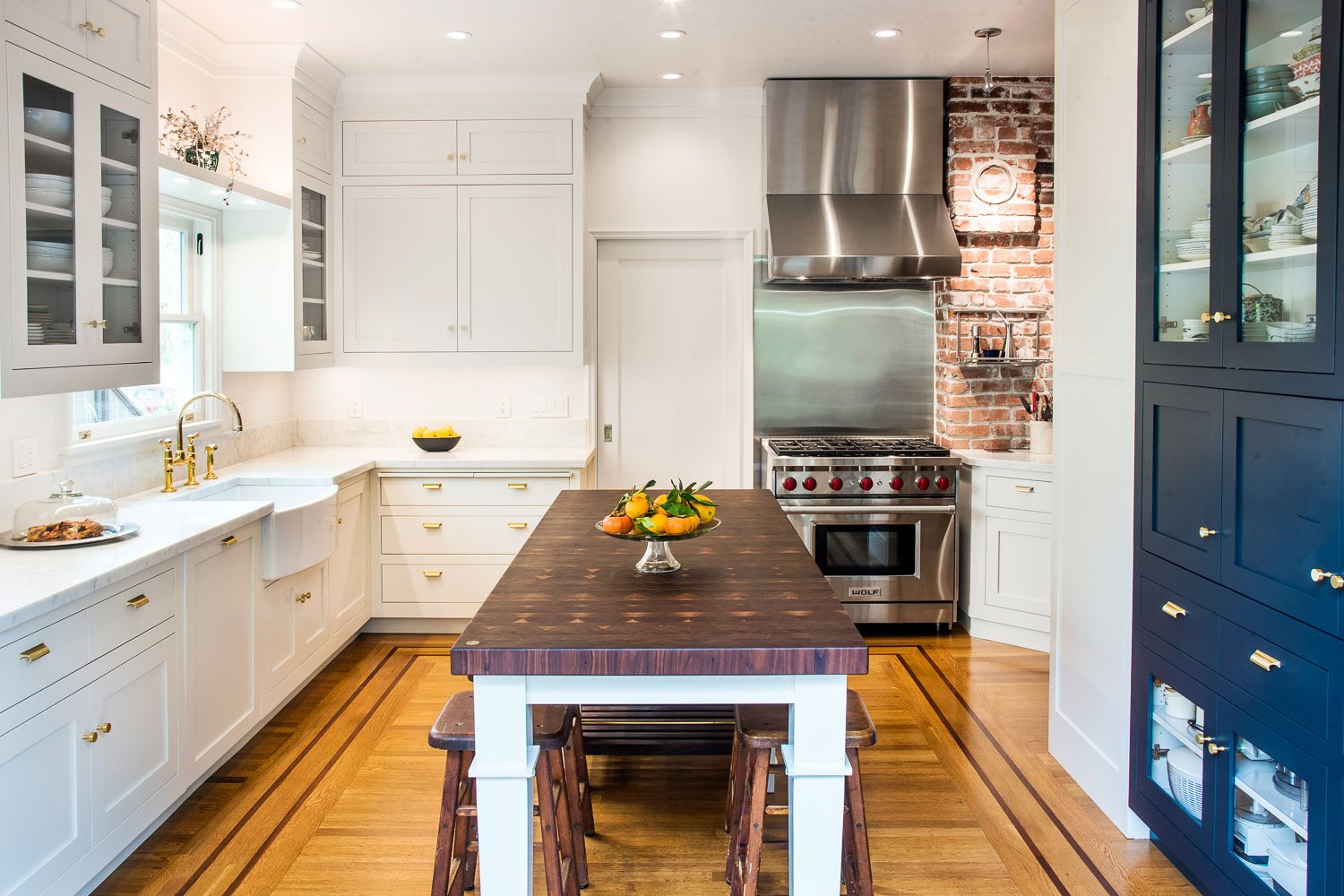 Portfolio link to view more images
This kitchen is part of a wonderful indoor-outdoor project we did with McCutcheon Construction. We also painted the exterior of the home and the new, expansive, back entrance.