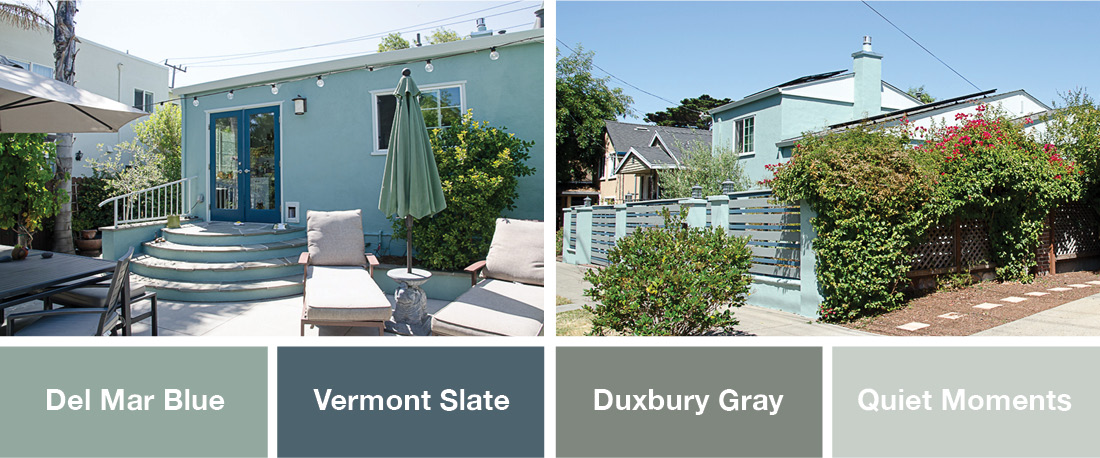 With this recent exterior paint job, performed by Arana Craftsman Painters, this lovely Oakland home went from white-and-brown to shades of blue with hints of green, and gray trim. The color palette was selected by our dear colleague (whose services are included in our whole-house-exterior-paint contracts) Cass Morris.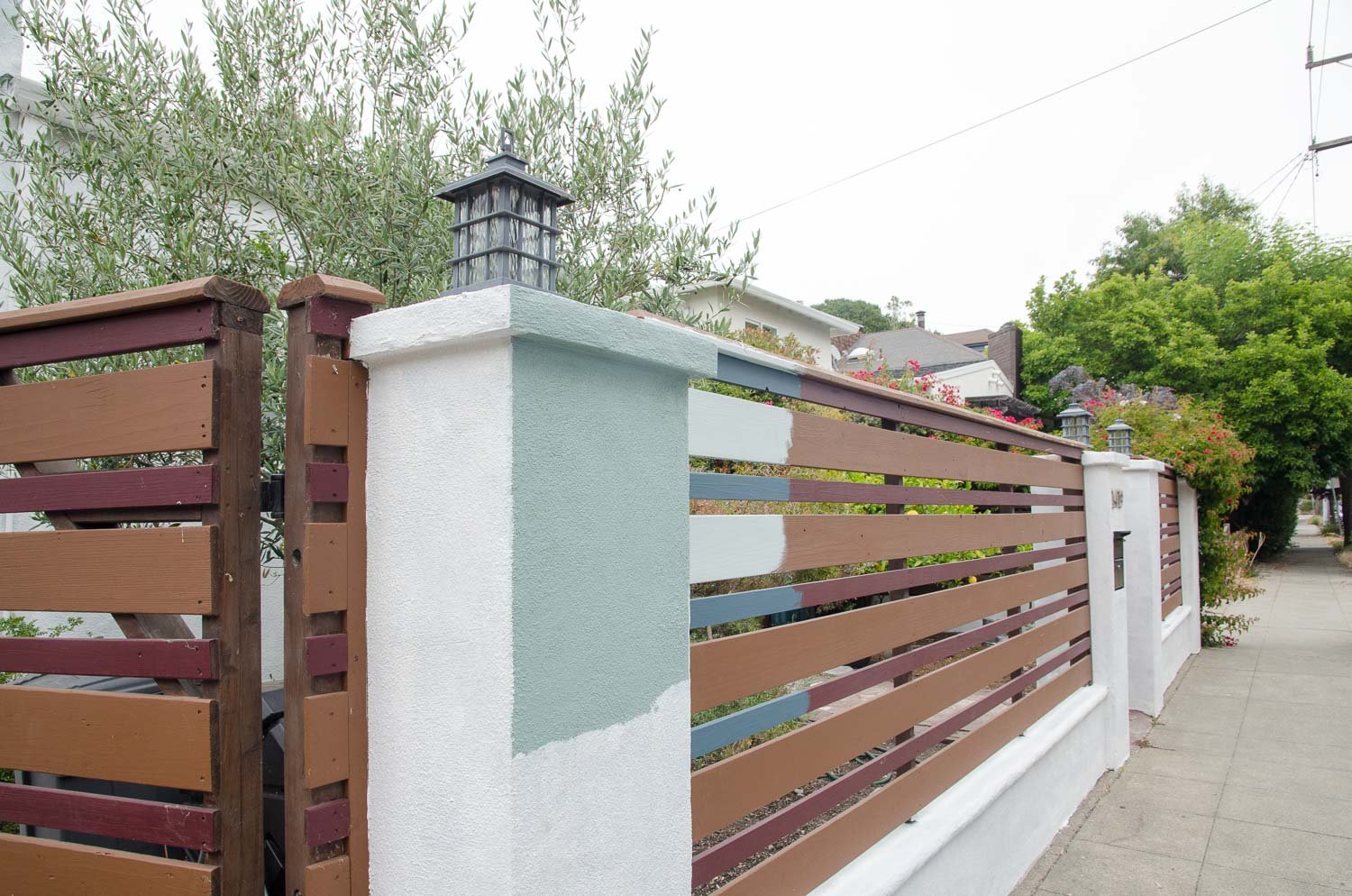 Cass took in homeowners Kelly and Nat's lovingly-tended gardens and the neutral tones of existing hardscaping and outdoor kitchen, as well as the palettes of neighboring homes, plus the couple's general appreciation of blue, to devise this bright, lively, and harmonious exterior paint scheme.
Nat admits that they were initially skeptical. "We didn't think we'd love having our entire house this color, but we do!"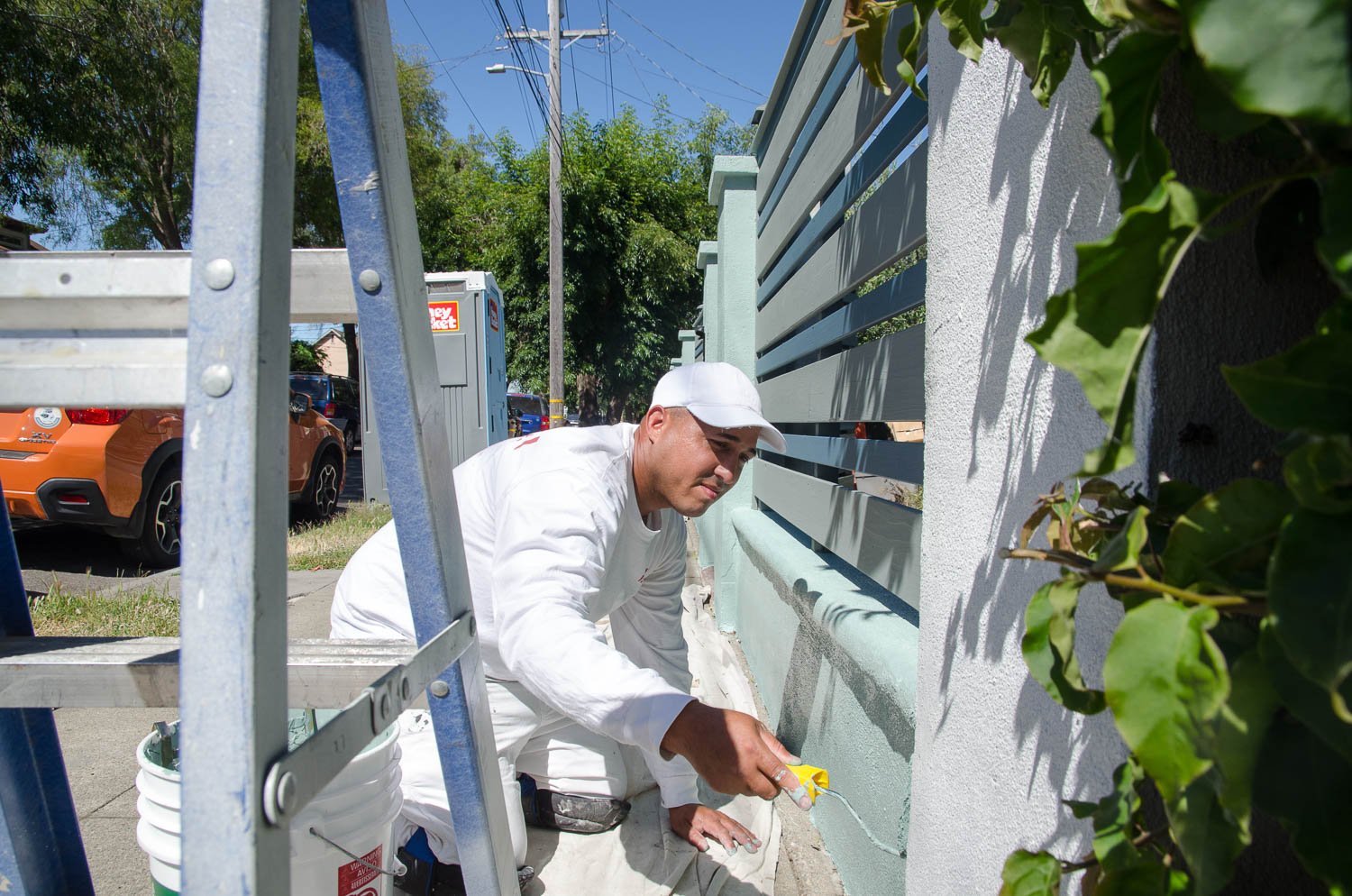 At Arana, we love when bold risks, guided by experts in the world of color and design, yield such gorgeous results.
Body color (stucco): Benjamin Moore Del Mar Blue #704
"A muted blue-green" that can "quietly anchor" a palette, according to the company's website
Doors, plus thin rails on front fence: Benjamin Moore Vermont Slate #1673
"Both traditional and modern," a "cool blue" with "a touch of green"
Porch steps, walkway, plus thick rails on front fence: Duxbury Gray #HC 163
"A unique medium gray with a trace of green"
Door frames, window frames, stair railings: Benjamin Moore Quiet Moments #1563
"A gentle mix of blue, green, and gray... that exudes tranquility and inspires quiet meditation"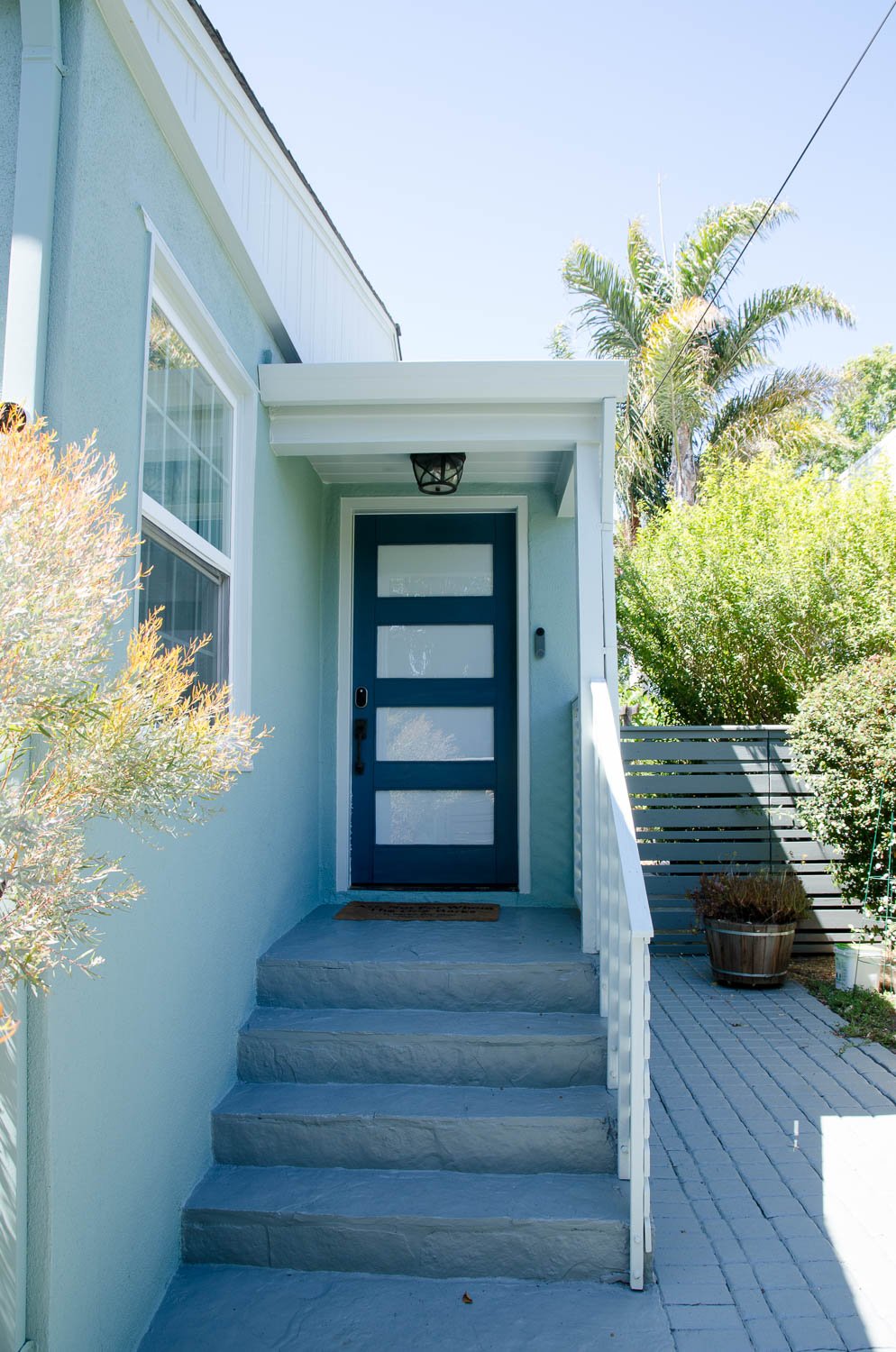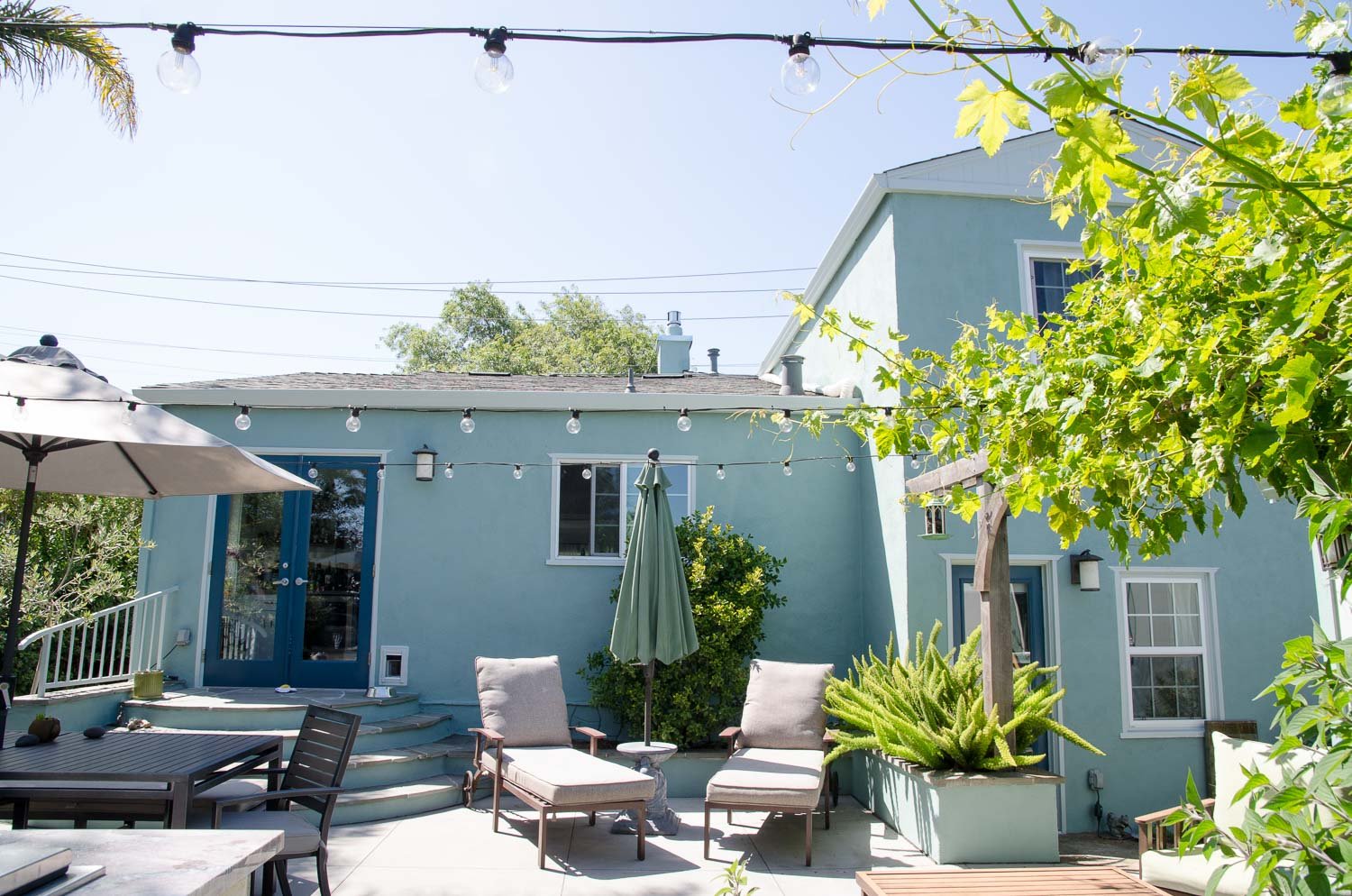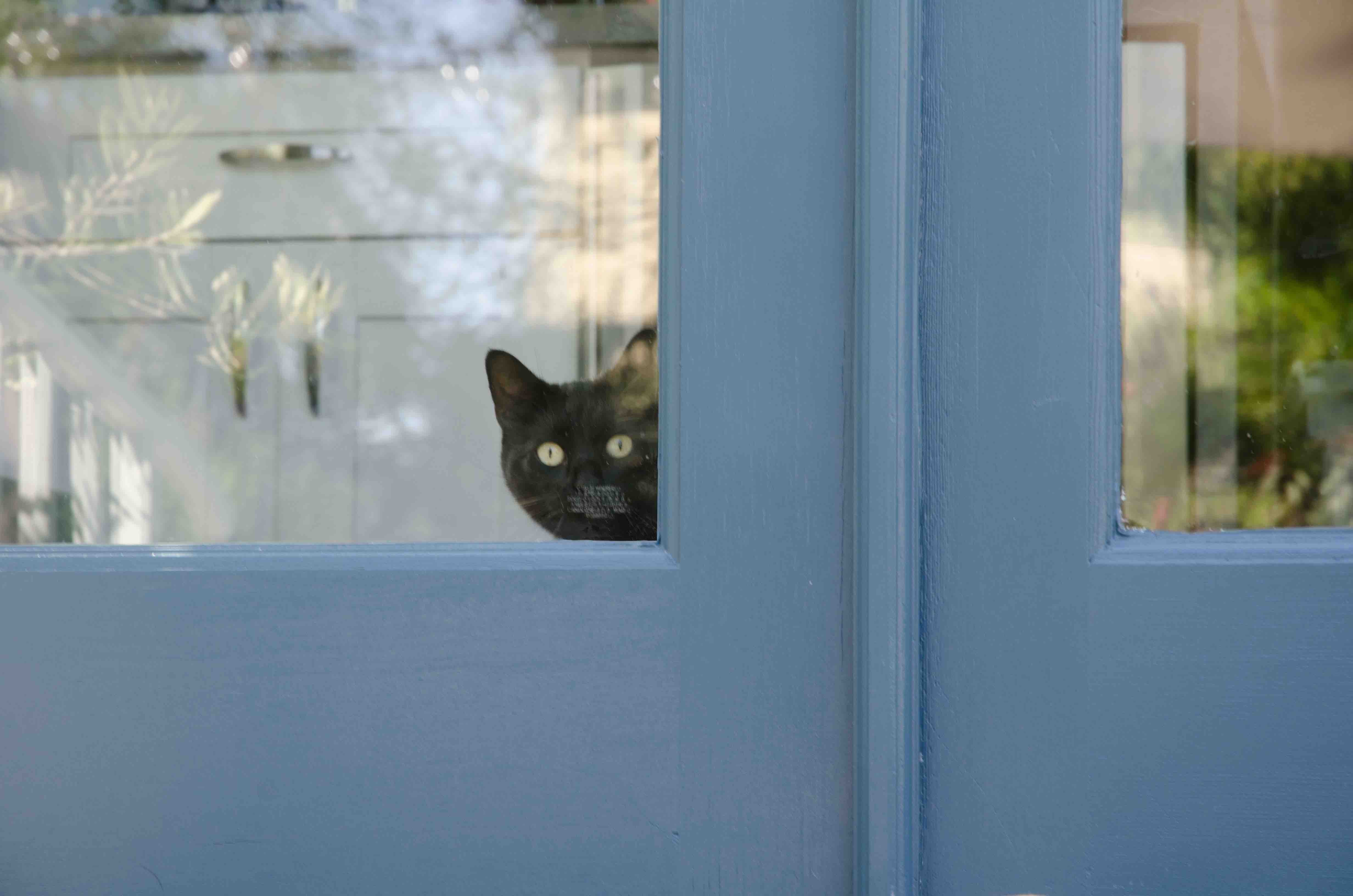 Color descriptions from benjaminmoore.com