Beat the pandemic blues and take in some fresh air!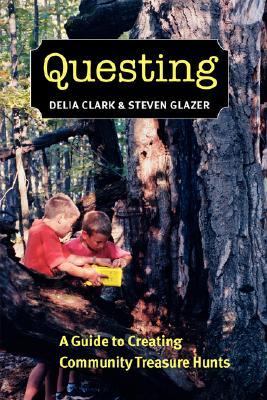 At Arana, we're always looking for new and different — or even tried-and-true — ways to enjoy our homes and communities! Given all of the hard work we do helping homeowners throughout the Bay Area by beautifying their homes and neighborhoods, it seemed natural that when we learned about Questing, we would be excited to share about it with you.
Questing, and its cousins, Scavenger Hunts, Guided Adventures, Geocaching, and Letterboxing, are great ways to get more real-life engagement with our community treasures and the great outdoors into our lives!
Questing is an age-old activity that can be used for community building, education, and just plain fun! With the multitude of views and vantage points on our gorgeous Bay that you can get by traveling around, you can even build a whole quest with the goal of seeing the water from as many different angles as possible in one day!

Here are some resources and tips for starting on a Quest of your own:
Questing
Questing: A Guide to Creating Community Treasure Hunts is a book about this
"place-based education model." As explained by the authors, "Questing is creating and exchanging treasure hunts in order to collect and share your community's distinct natural and cultural heritage, your special places and stories." The book provides the history, social value, and academic reasoning behind using scavenger hunts as a tool for individual growth and community connection, as well as guidance for devising (writing clues, making maps, etc.) and sharing your own journeys.
Geocaching
Geocaching (and Letterboxing, below) are adventurous outdoor activities for all age groups. If you like hunting for treasure, have good orienteering skills, and love the great outdoors, these activities are for you and your family. Geocaching is a high-tech treasure-hunting game played throughout the world by adventure seekers equipped with GPS devices. The basic idea is to locate hidden containers, called geocaches, outdoors and then share your experiences online. Go here to sign up for your local chapter: geocaching.com/play. (Note: There are free and paid-membership versions.)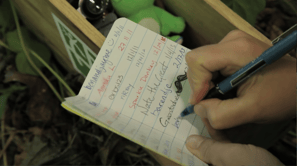 Letterboxing
Letterboxing combines navigational skills and rubber stamp artistry into a charming "treasure hunt" style outdoor quest. A wide variety of adventures can be found to suit all ages and experience levels. Atlas Quest (atlasquest.com) is a global Letterboxing community. The website provides guidelines and resources including chat boards, events, photo galleries, tutorials, and more, and registration is free.
Scavenger Hunts
In some ways, this is the overarching term for all of the above, albeit without the specifics of a tech focus, scrapbooking, or community engagement. A scavenger hunt is usually a one-time event for a specific group of people. Often used for a celebration activity or team building. There are companies that specialize in creating unique hunt experiences. This article from cityHUNT offers detailed guidelines for making up a hunt of your own (or will convince you that you would rather pay them to do it): cityhunt .com/theultimate-guide-on-how-to-make-a-city-scavenger-hunt
Written by Julie Feinstein Adams