Heart of the Home
By Catherine Baldi
This year one of our favorite projects was featured in the Children's Support League (CSL) Annual Heart of the Home tour. If you don't know about the Children's Support League, please take a moment to read through this article to learn about one of the finest organizations in the Bay Area.
CSL organizes and works with five generous homeowners from Piedmont and Oakland to open their homes to a public tour. The homes feature the best of the East Bay trades in Architecture, Interior Design, and Construction. The aim of the tour is to raise money for at-risk youth in Alameda and Contra Costa counties. This year CSL celebrated 30 years of implementing their vision and in 2017 donated $140,000. CSL grants money to the following organizations and areas:
Child Advocacy and Crisis Intervention – CALICO, Child Abuse prevention Council of Contra Costa, Court Appointed Special Advocates of Alameda County, Youth Alive
Special Needs – Bay Area Outreach & Recreation, Special Needs Aquatic Program, Through the Looking Glass
Educational Support - Aspire Education Project, Camp Phoenix, Community Education Partnerships, Contra Costa Youth Council and Faith Network of the East Bay
Shelters and Shelter Programs – Building Futures for Women and Children, STAND: For Families Free of Violence, Winter Nights
Therapy, Counseling and Supportive Services – Ann Martin Center
One of the featured projects of the tour was a home where we worked to assist the Interior Designer and the Homeowner in implementing a vision that curated the homeowner's artwork, photographs and unique style. Located at 2063 Oakland Avenue, the home is a classic Jacobian Tudor designed by renowned architect Houghton Sawyer and built in 1923. In 2014 it was beautifully redecorated by LMB Interiors before the new homeowners moved in. Pictures can be found on our website.
Please consider supporting CSL's mission and mark your calendars for the last week of April 2019 for the next tour!
Painter Spotlight, Meet our Painters
By Catherine Baldi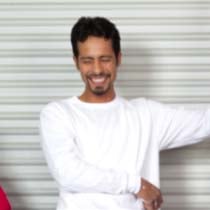 We are excited to announce that one of our long time Painters, Jonathan Barrientos, will be promoted to the position of Production Coordinator in our Company! With him we will bring even more skilled management and experience to Field Production.
This is what one of our clients had to say about him:
"Wanted to pass along that Jonathan, the painter who was here last time, was awesome! I appreciated
his craftsmanship and patience! And his dry sense of humor!
We look forward to serving you even better!
To-Do's: Your May Home Checklist
By Laura Gaskill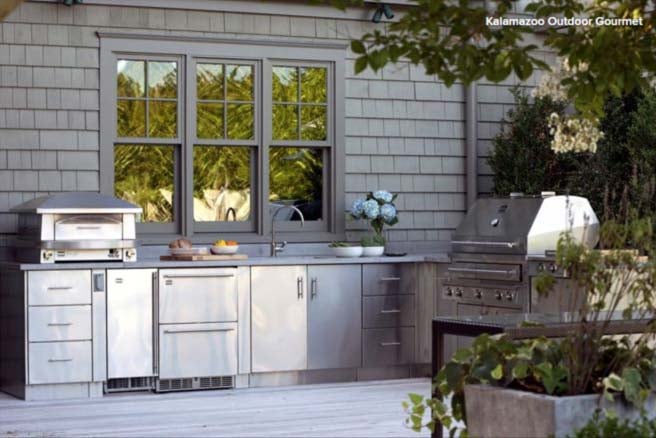 1. Check outdoor lighting. Make sure all outdoor lights are in working order, including porch lights, landscape lighting and motion-sensing security lights. Replace bulbs or schedule repairs as needed.
2. Give potted plants some TLC. If you have potted plants that stay indoors over winter, bring them out once the danger of frost has passed. To help your plants acclimatize, find a protected spot out of direct sun for the first several weeks outdoors.
3. Inspect kitchen and bath fixtures. Keeping an eye on these areas can help prevent costly water damage and repairs later on. Make a plan to regrout or recaulk around counters and tile as needed. If you come across any slow leaks, have these repaired as well.
4. Check safety devices. According to the U.S. Fire Administration, smoke alarms should be tested at least once a month and replaced every 10 years — even if they still appear to be in working order. Test smoke detectors and carbon monoxide detectors; replace batteries as needed. Check the expiration date on your fire extinguisher and replace it if necessary.
5. Get ready for grilling season. Giving your grill a deep cleaning before the start of the season will help it work more efficiently and prevent flare-ups. Clean the grates and interior with a grill brush and wash the exterior with warm, soapy water. Clean and organize your grilling tools (tongs, spatula, skewers) and pick up charcoal or propane if needed. If you have a gas grill, be sure to check the fuel line for cracks and clean out any clogged burner holes.
6. Maintain and repair garden paths. Create neat edges, pull weeds, fill in gravel paths with fresh gravel and replace or reposition broken steppingstones.
7. Clean walls and touch up paint. Use a dusting attachment on your vacuum or an electrostatic
duster to remove dust from walls, paying special attention to corners and baseboards. For a deeper
clean, wipe down walls with warm, soapy water after dusting. Rinse with clean water, using a lint-free
cloth. Touch up paint as needed on interior walls and trim.
8. Clean items on open shelves. Infrequently used items stored on open shelves can get pretty grimy over time. For items with a thin layer of dust, swipe with an electrostatic duster. If there is a thicker layer of dust, of if the items are in the kitchen (where cooking grease can be an issue), wash each piece in a tub of warm, soapy water.
9. Refresh bedrooms. Rotate the mattresses on all beds and flip over if possible. Dust nightstands, lamps, headboards, blinds and decor. Swap heavy duvets for lighter-weight bedding for the warmer months.