Our process begins with a complimentary, professional consultation and ends with your satisfaction, guaranteed.
---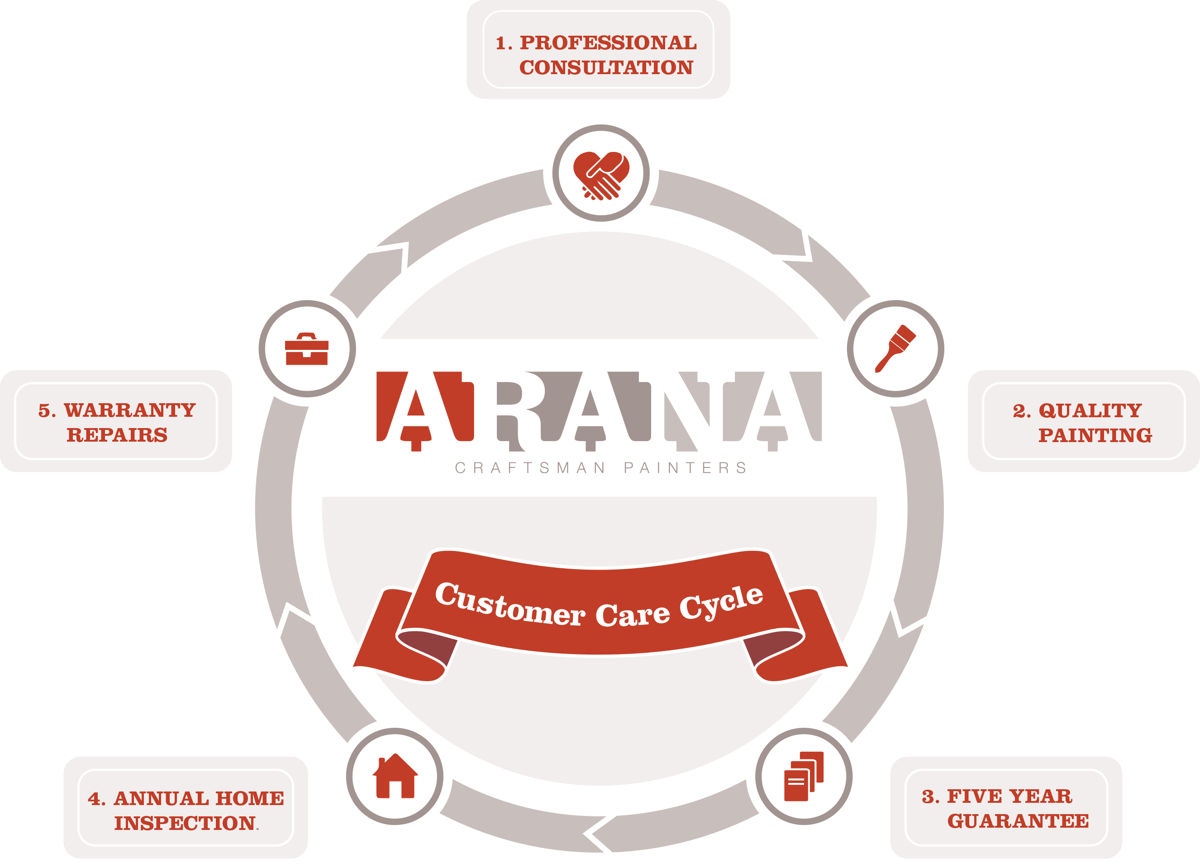 1. Professional Consultation
We assist you in choosing colors for your interior or exterior projects, providing color charts, color placement consulting, and applying test samples until you have made a decision you will love.

2. Quality Painting
We bring experience, attention to detail, and a passion for the craft of painting to create beautiful surfaces that you will enjoy for years to come!

3. Five Year Guarantee
We stand behind our work, offering a five-year written guarantee against peeling, bubbling, or cracking paint.

4. Annual Home Inspection
Every year, Arana inspects the areas we painted to confirm that all of our warrantied work is sound per the boundaries of our workmanship.

5. Warranty Repairs
All warrantied Arana work will be repaired promptly, free of charge.