By Laura Martin Bovard and Kelley Kessler
In life, we choose what we make sacred. How we live, the way we arrange our things, the beauty we invite in, all of this impacts us. As an Interior Designer, I (Laura) see my role as creating spaces that support people in being their best selves, and continuing to expand into the next self they are becoming. There are many tools we can avail ourselves of in creating and adorning space. Furnishings, fixtures, fabrics, colors, textures, shapes, objects, works of art; these are the implements of my industry.
Systems we might be more familiar with, like Feng Shui and professional organizing, bring attention to spiritual, energetic, and spatial components, and how these impact each other and our lives. A methodology that is less commonly called on, though growing in popular consciousness, is Shamanic Space Clearing.
Shamanic work can be accessed on behalf of individuals, the environments we inhabit, and our communities. One of my dearest friends is Kelley Kessler, a professional Shaman. I have been engaging her to do Shamanic work for myself and my family for years, and more recently, for my clients.
Kelley says:
How it works: Using ancient Shamanic techniques in contemporary times, I (Kelley) commune with the space and with Spirit and my celestial helpers; I receive information clairvoyantly, intuitively, and with all of my senses; and I work in unison with this guidance to remove and transmute energies from my clients' living or work spaces to restore vitality, ease, grace, flow, and promote growth in their lives or businesses.
After this work is completed, clients often report feeling more grounded, bright, renewed, and magnetic; that they are experiencing more harmonious energies, growth, flow, and synchronicities.
Whether working with clients in person or remotely, I open sacred space and commune with the Energies and with Spirit to receive what is needed. I ask for information on my client's highest behalf and in relation to their space. I rattle and sage the home, office, or building within this sacred space (either in person, or remotely within the vision of the space) and I shamanically journey — meaning, I go into a mild trance state — to the Spirit world or 'non-physical reality.' Then, I ask for healing and clearing of the space, for removal of what is not in the highest good. I ask that whatever is needed for the highest purpose for all that live and/or work or visit there, to be brought through.
When a client is moving from one home/business to another, many desire to do a clearing in each of those spaces, the new and the old. Unknowingly, and sometimes knowingly, we leave pieces of our Self or soul in a space we have left. Instead, ideally, we want to bring all of our vitality with us; and we want to be intentional about leaving concluded experiences behind us. To complete the healing, I co-create blessings for each new home or business with my clients, so that they may manifest all of their hearts' desires for themselves and their communities.
***NOTE: Spiritual/Shamanic healings are not intended to replace licensed medical, mental health, and/or psychological care.***
---
About the authors: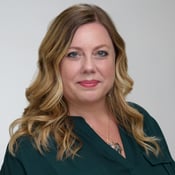 Kelley Kessler, www.kelleykessler.com, is a Divine Channel, Shamanic Practitioner, and LCSW; contact her for a complimentary initial consultation.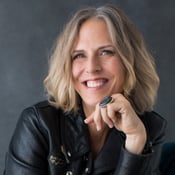 Laura Martin Bovard is an interior designer and the principal of LMB Interiors. Learn more at www.lmbinteriors.com.
Photo (at top) caption and credit: Soothing meditation corner in a primary bedroom, Interior Paint by Arana Craftsman Painters; Interior Design and paint color selection by LMB Interiors. Photo by Eric Rorer