What is the "Color of the Year" and why is it relevant? Is there just one? Under the heading of nothing is as simple as it sounds, there are multiple answers to these questions. Color of the Year, as announced by the Pantone company annually in December, is a relatively new phenomenon that began not that long ago, in 2000.

Pantone's annual announcement doesn't just relate to house painting, but rather is an analysis of past color trends in industries including fashion, marketing, and business, as well as the mood of the culture, influences in the environment, for products and design, and a prediction (although some would say, this announcement drives rather than foretells the market) of what color will be relevant for the coming year.

This annual event originated as Pantone's way to generate excitement about color. And the paint companies soon followed suit, announcing their own colors of the year. Basically, it's all about marketing and P.R. But it's also A LOT of fun to witness the reveals.

The color for 2023, according to Pantone, is a bright, deep almost-red: Viva Magenta. Read more about this selection in our Color Trends 2023 guide.

At Arana, we like to use the annual announcements as an opportunity to reflect on the jobs in our portfolio where that color has been successful for us in the past. While we have not yet had a homeowner or designer spec Viva Magenta for the walls, Anastasia Faella artfully (and presciently) highlighted this color years ago in her award-winning interior design for a Victorian-era home in San Francisco.

Design innovatrix Noz Nozawa of Noz Design went all out with colors that are close to this shade, if not including it, in her inter-stellar contribution to the 2023 San Francisco Decorator Showcase home, "Reflections on Stardust." Her movie-room with wet bar and wine cellar sings in a whole universe of bright, rich, deep hues.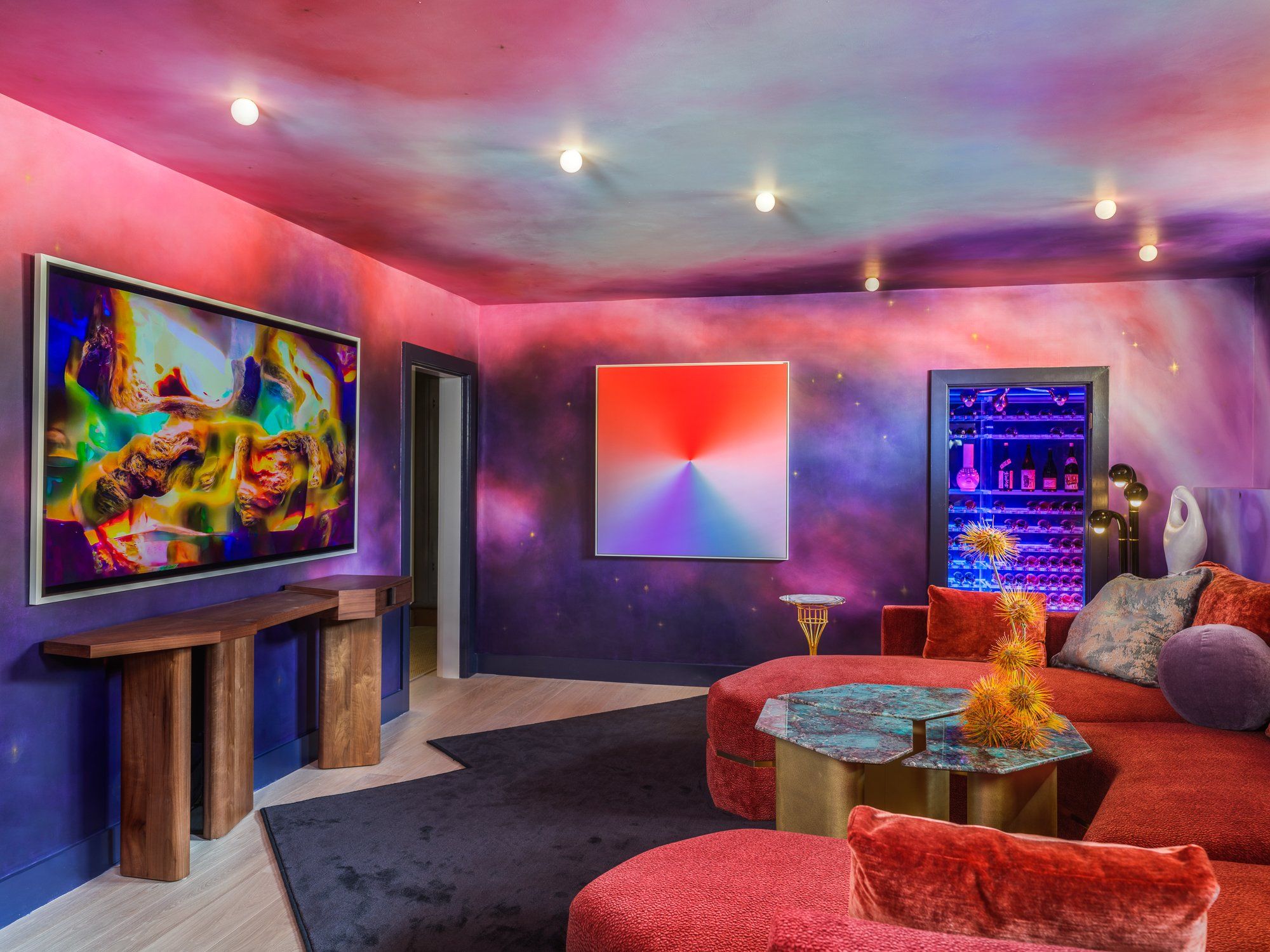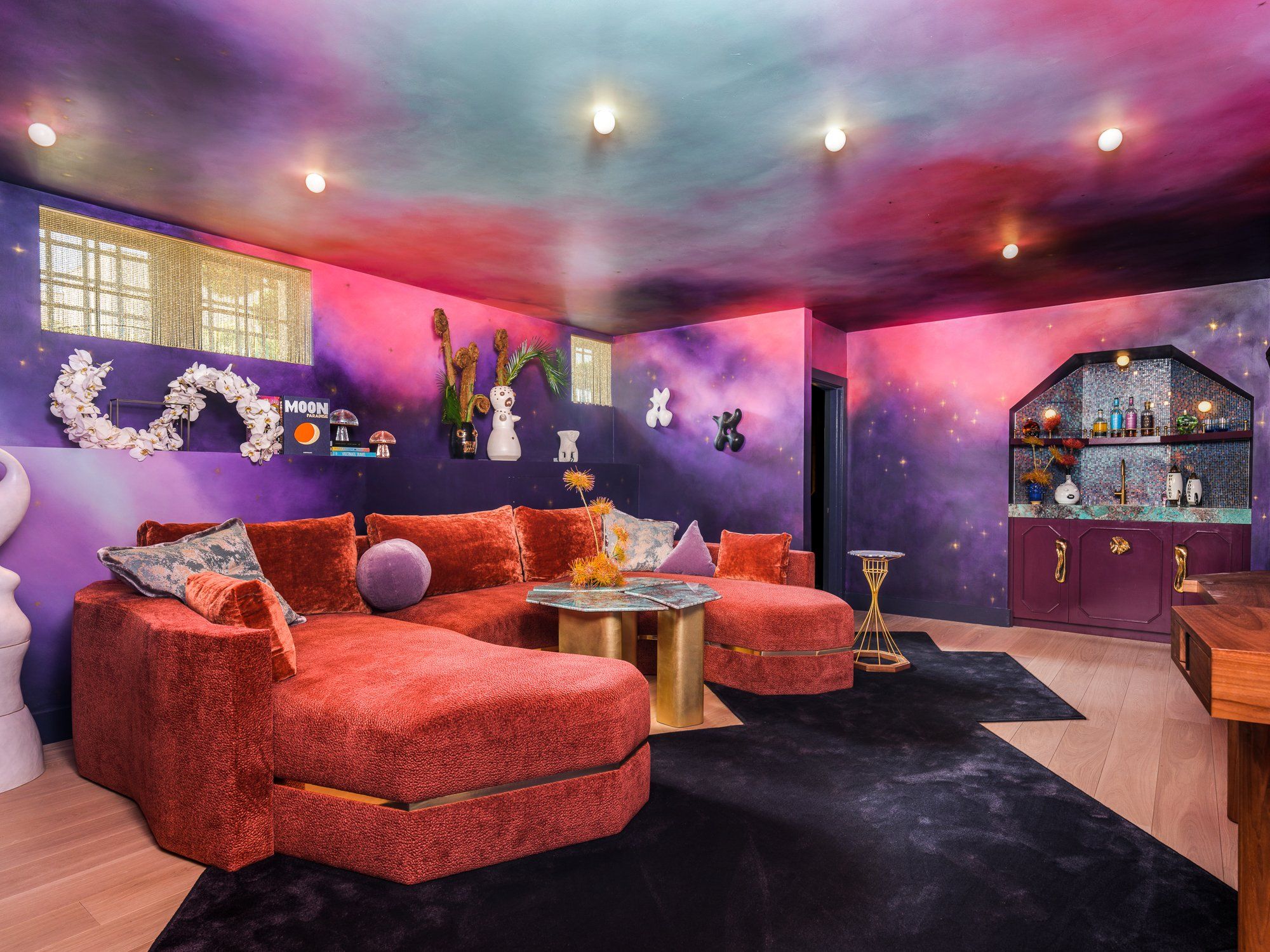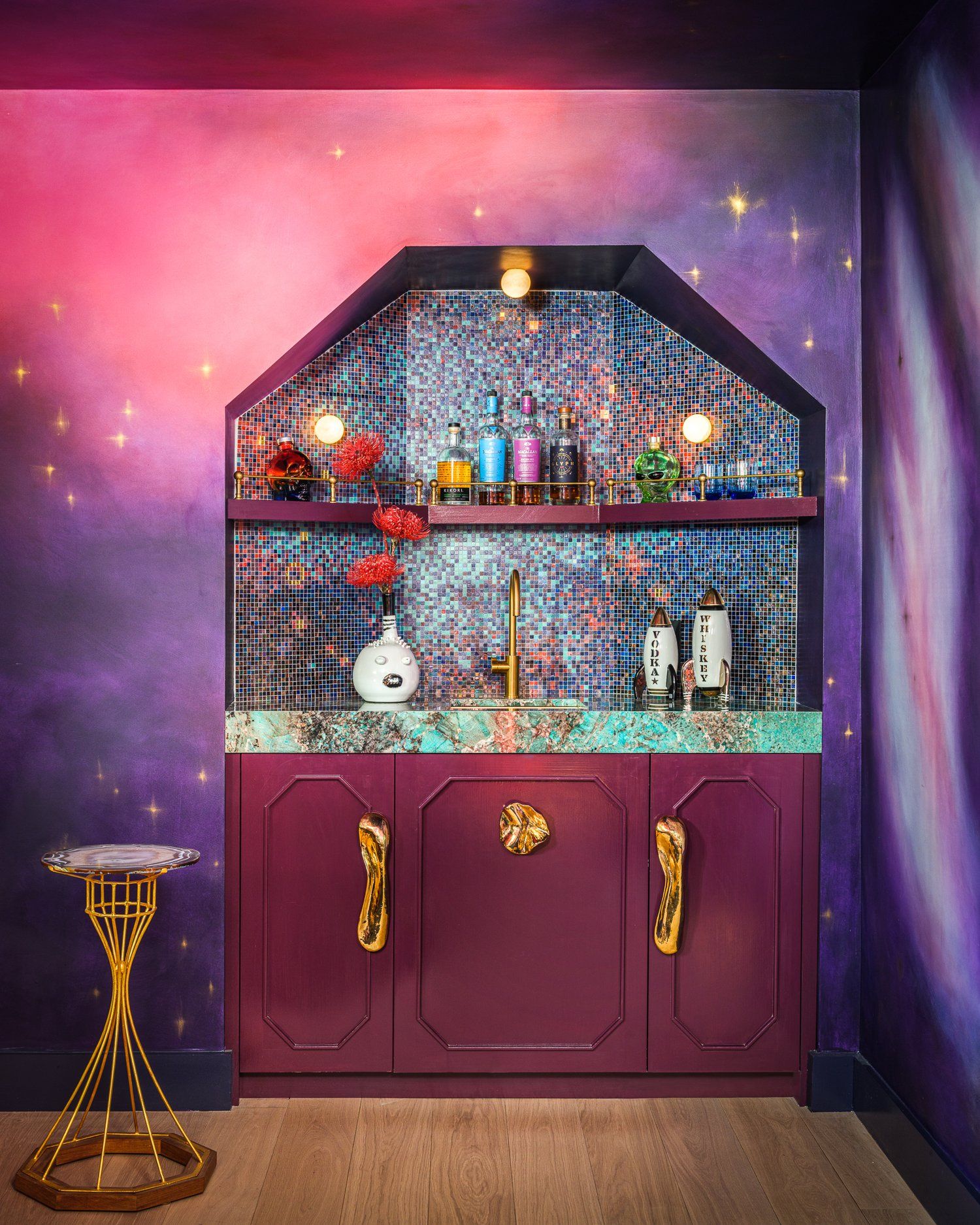 Design credit: Noz Design. Photo credit: Christopher Stark. See more images at: nozdesign.com/showcase2023
For a fun comparison, note this image of a cochineal beetle which played a huge part in the visuals for Pantone's announcement, website, and press materials: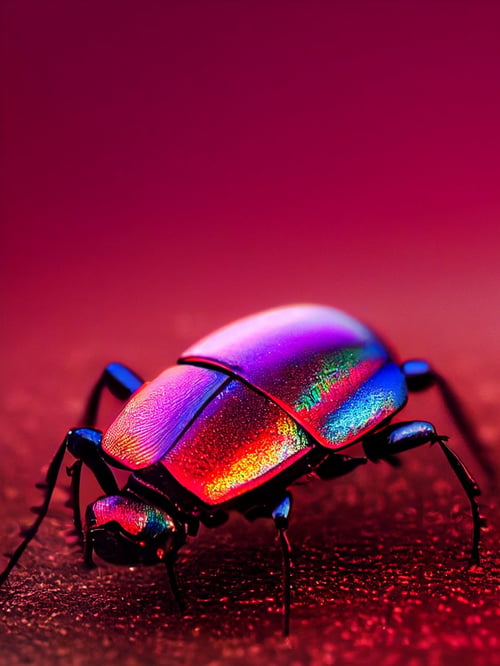 In addition to reporting on Pantone's announcement, our Color of the Year guide also covers the hues highlighted for 2023 by Benjamin Moore.
Note that the paint company's color selections tend to have almost no relation to Pantone's announcement, visually, but instead are more directly relevant to what has been trending in the interior design industry.
In contrast, with a few notable bold exceptions in the design industry, Pantone's color choice tends to have a clearer bearing on consumer goods and fashion, often including, for example, what colors the iPhone will be available in each year.
Benjamin Moore's color for 2023, "Raspberry Blush," is a more approachable coral shade (requiring less bravery than a leap into a whole-magenta-room, perhaps if one selected it for one's walls).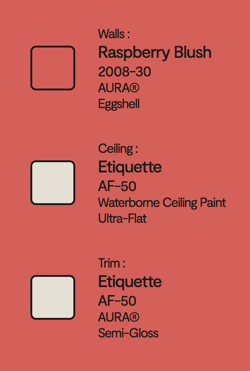 Our clients have yet to specify it, but this closet in the receiving area of the SFDC 2023 home is in a somewhat related tone: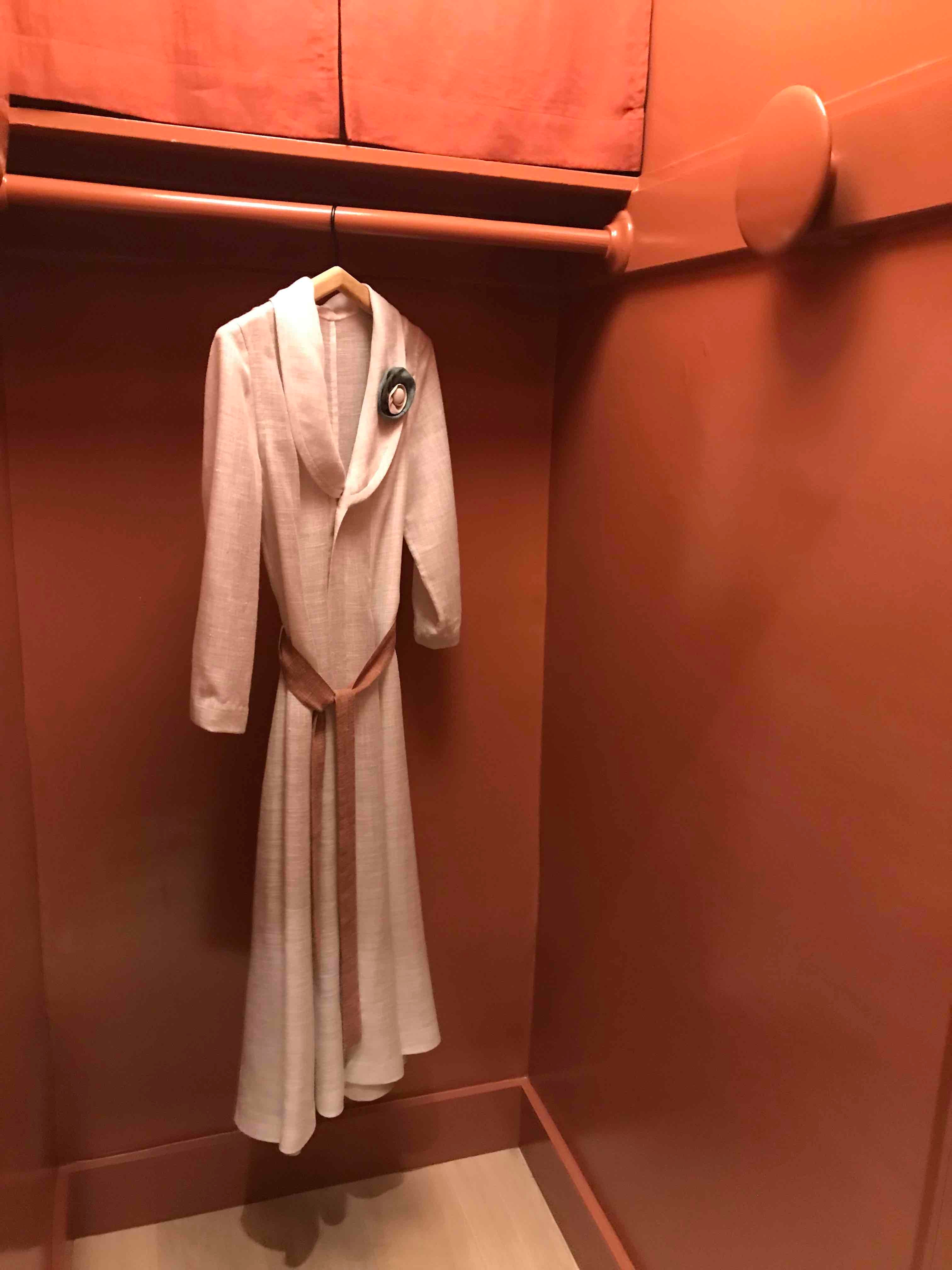 Snapshot by Julie Feinstein

This lovely closet, in context: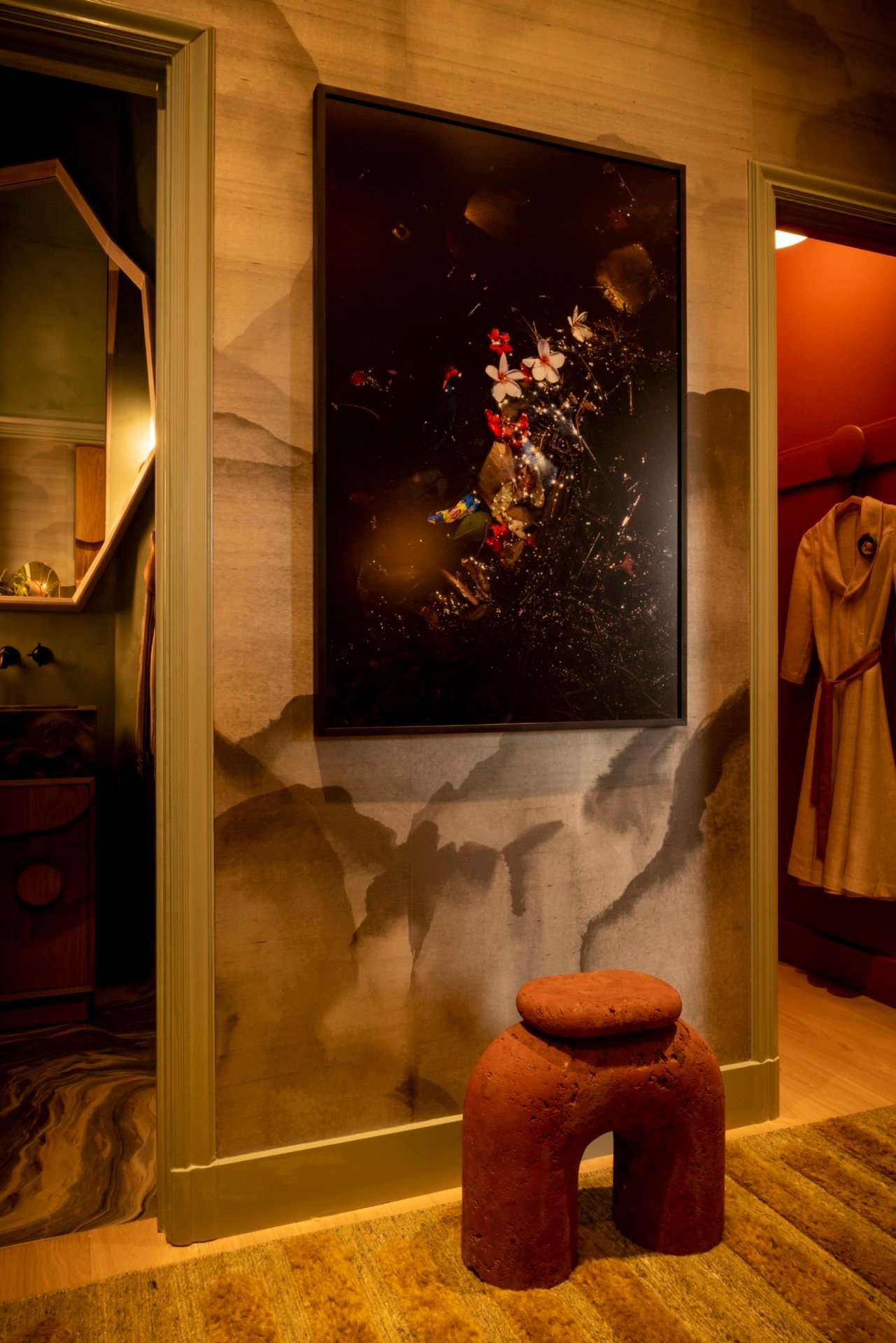 Design credit: AubreyMaxwell. Photo credit: Todd Hido
This closet is part of a spacious three-room receiving area off the front entry, meant to invite guests to freshen up: "And the Hazy Sea: Powder, Bath, and Anteroom" by Robbie McMillan and Marcus Keller of AubreyMaxwell Interior Design and Art Advisory.

While the majority of residential wall color selections generally don't skew this saturated, Arana has had one client whose choices matched this level of boldness. The homeowner is a glass artist, for whom color is a playground: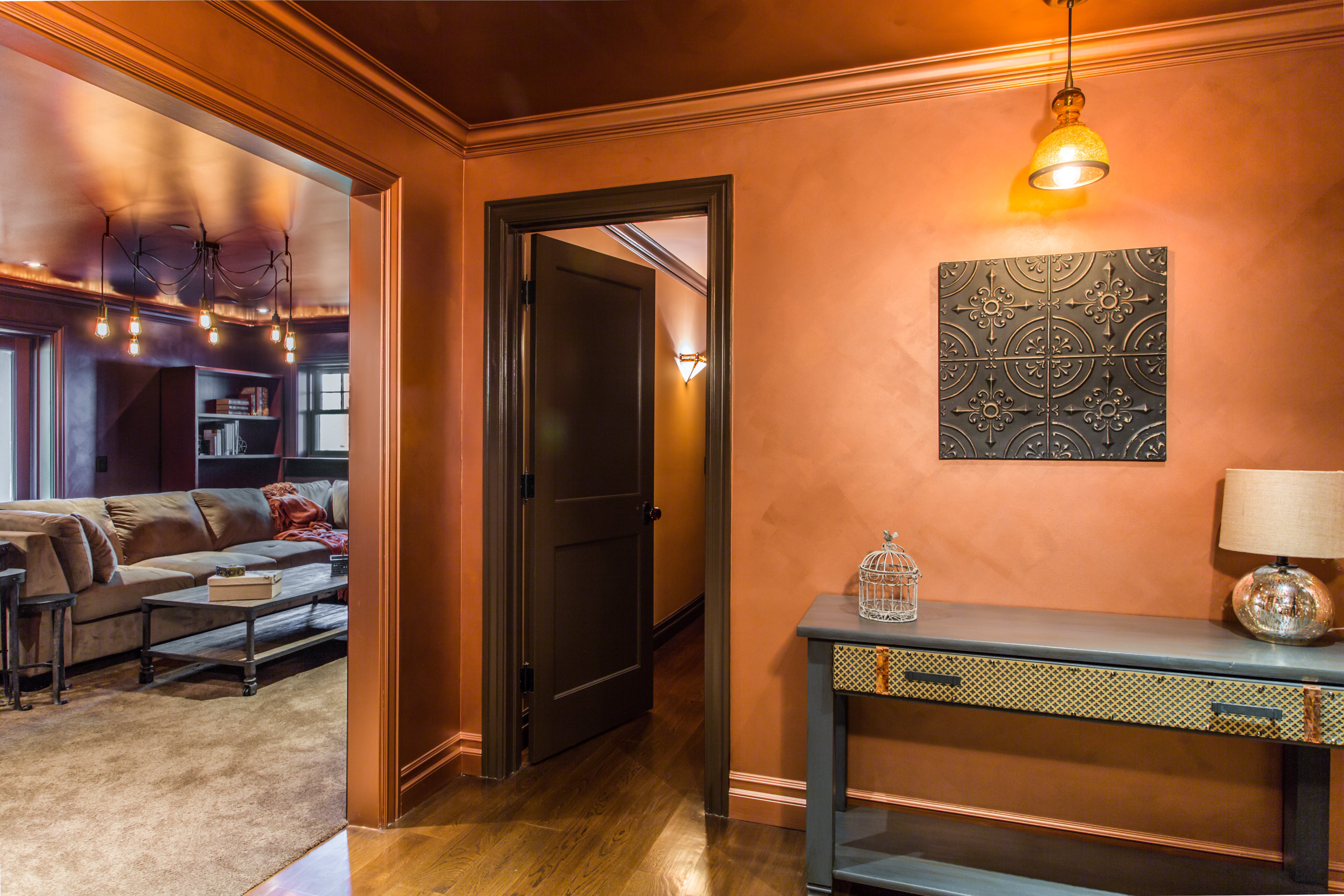 Color selection and glazing by homeowner. Painting by Arana. Photo credit: Ren Dodge. Click here to view more images of this project.

Thus, while Color of the Year is hardly a rule or direct instruction, for our designer colleagues and for our homeowner clients, we see the annual announcement as a point of consideration — to explore the different feelings that the color might evoke, and a source of inspiration, even an opportunity to make changes — as a professional retiring an old stand-by go-to color or as a homeowner considering refreshing a space.

Would you like to read our Color of the Year Guide? Download this, and other informative offerings, via our Resources page.